CONGRATULATIONS!!
RON's QUALITY, PEARL RIVER and FERNANDO from WESTWOOD MOTORS, NORTHVALE
Final Winners of the AutoPro/Powerstop Stock Car Racing Experience at Pocono Raceway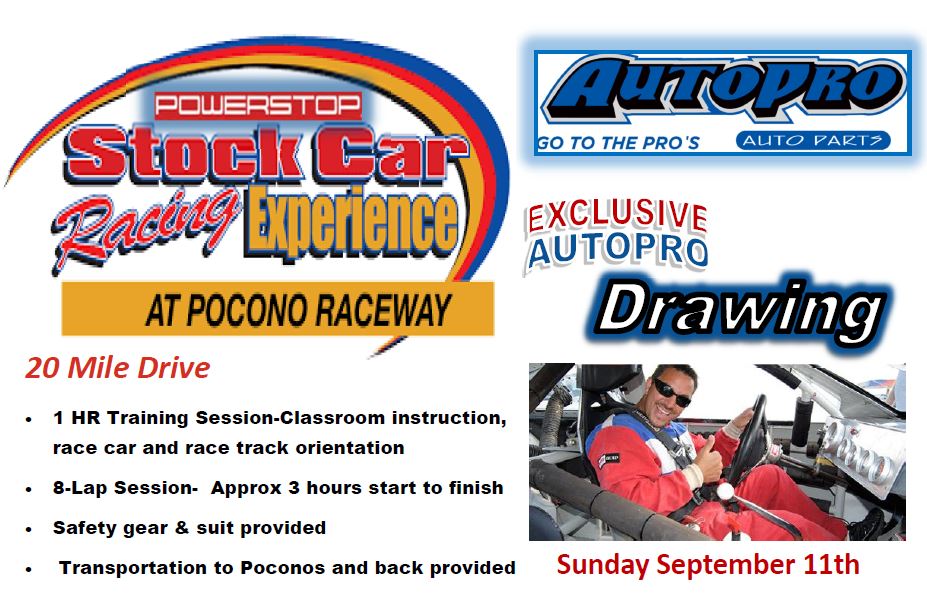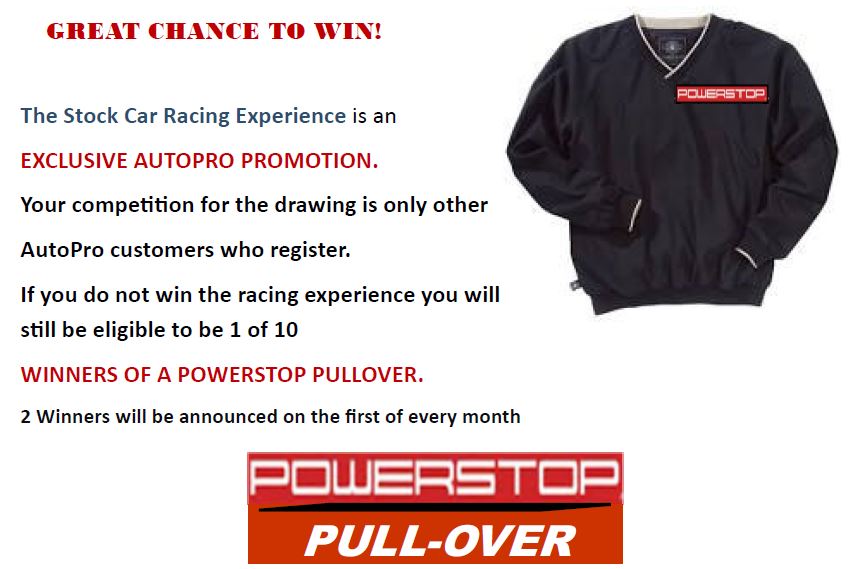 They Will Be Joining
Jimmy From Auto Action, Hawthorne
Robbie From Advantage Auto, Stony Point and
Blake From J&J Auto Performance
at Pocono Raceway on September 11th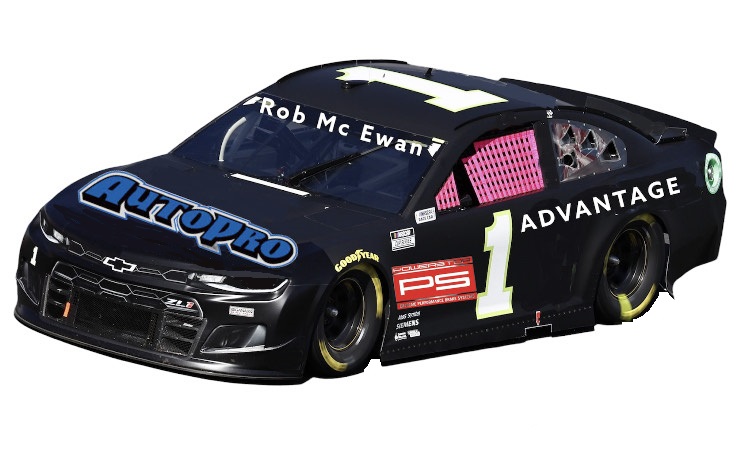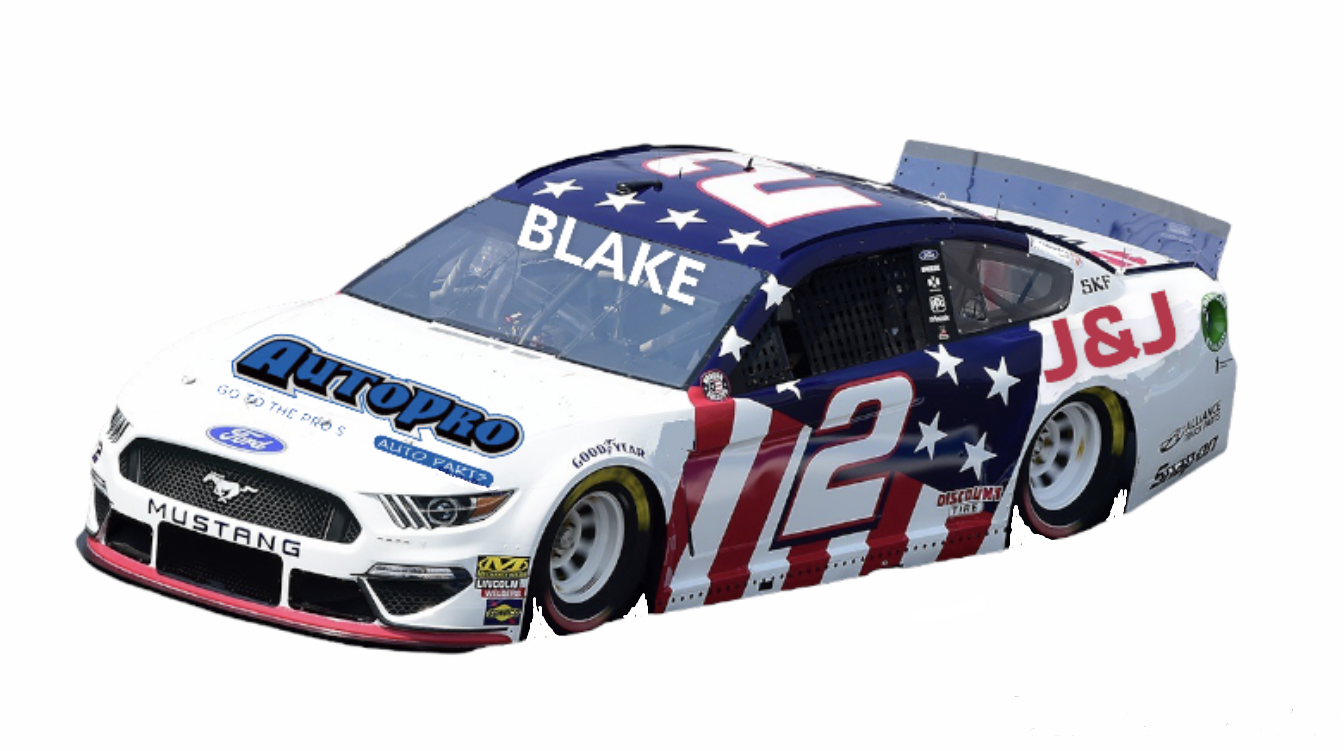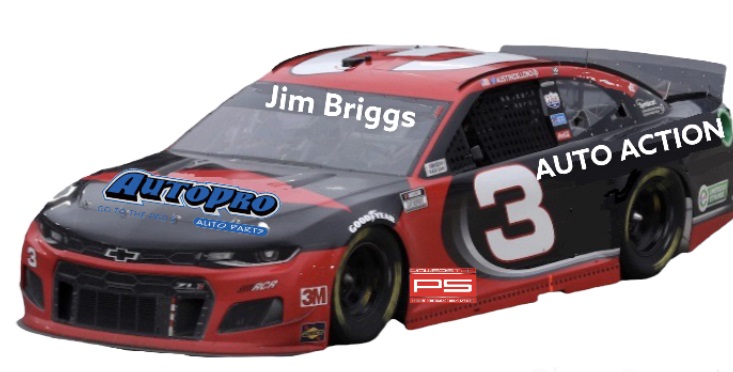 Powerstop Pullover Winners This Month
Tappan Car Wash, Tarrytown
Castle Motors, Nanuet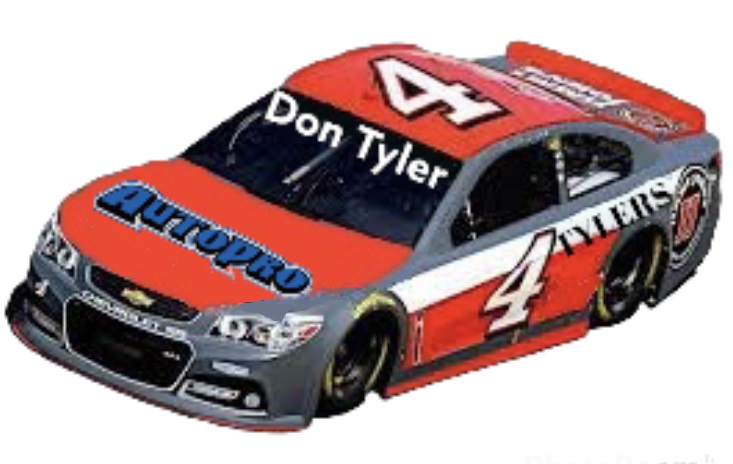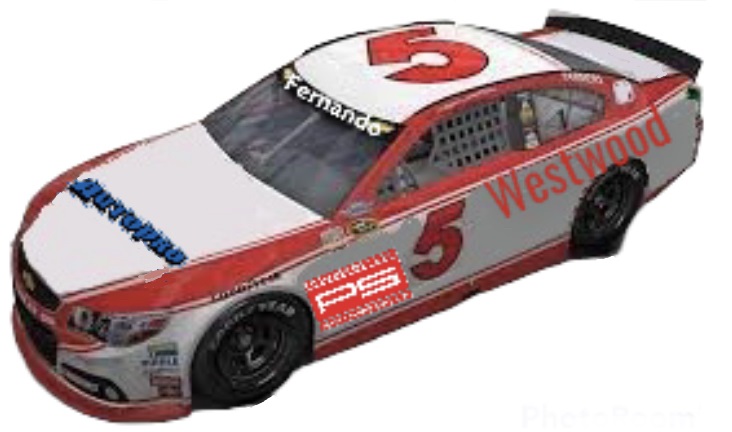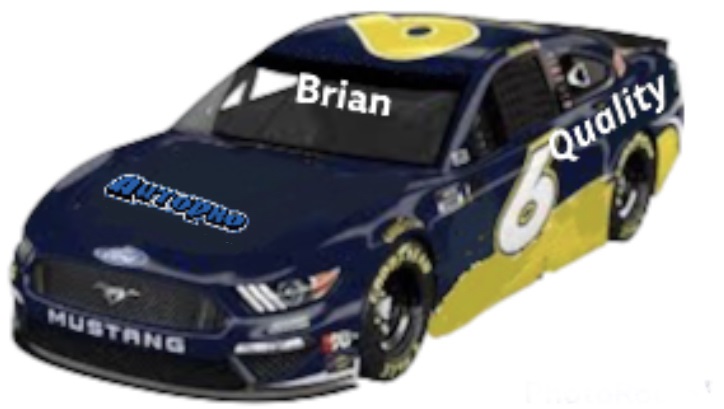 STEERING AND SUSPENSION
Limited Lifetime Warranty
Premium Parts, Without the Premium Price Tag
STEER YOUR BUSINESS TO SUCCESS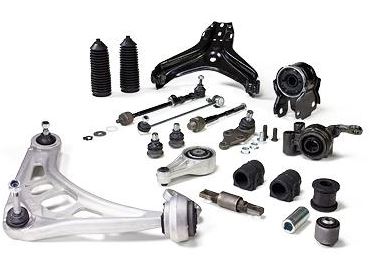 OE expertise in every part
All Delphi parts are tested to the extreme, helping to ensure they perform just like the OE
Built for performance expertise in every part
Meets the same standards of performance and precision as the OE
Cataphoretic coating for greater protection against corrosion
E-Coated
Tested at every turn
Tested to withstand temperatures below -40degrees F and over 248degrees F, helping to ensure they perform even under the harshest conditions.

Parts exposed to 720 hours of salt spray for optimum protection against corrosion.

Our control arms are robot welded and undergo 100% crack detection to ensure that materials match OE specifications.
CATAPHORETIC COATING PROCESS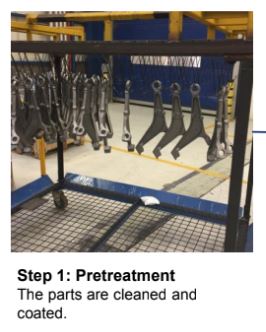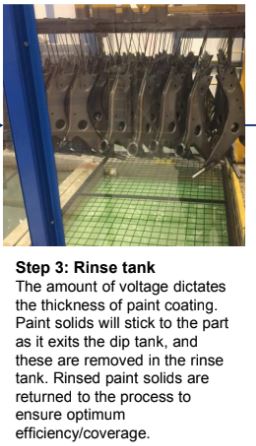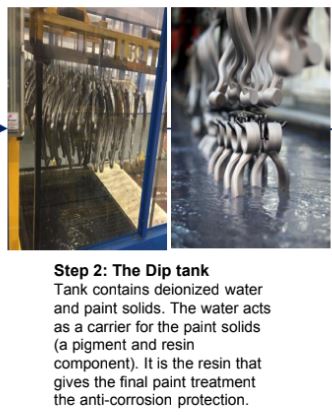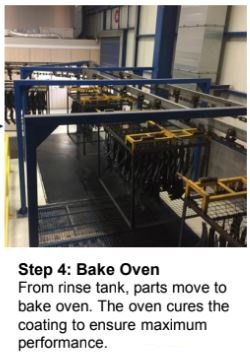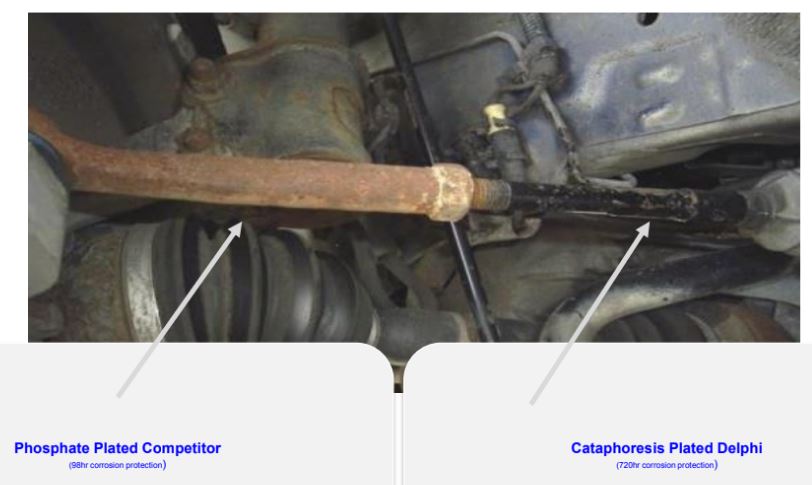 Tie Rod Ends and Inner Tie Rods
Tested to Avoid Failure
Underneath the cataphoretic coating for corrosion protection, our tie rod ends and inner tie rods are OE-tested to meet your vehicle's OE specs for alignment. They are fatigue-tested to avoid failure, and are supplied with the necessary accessories for a convenient repair job.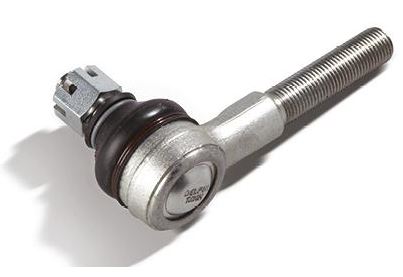 Ball Joints
OE performance and durability
If you're hearing a noise from your car, hoping it may be from the car next to you, you may be due for an OE quality ball joint replacement. Delphi Technologies can give you the smooth, strong and high-quality fix that you need.
Why should you trust Delphi Technologies for ball joints?
Manufactured with high-quality forgings for increased strength and smooth operation.
Chloroprene rubber boot improves durability and prevents premature failure, with cover to protect internal components.
Machined to micron tolerances to guarantee durability and smooth joint operation.
Anti-corrosion protection applied to each part.
Ball-pin 100% crack tested for flaw free material.
Undergo rigorous performance and resilience tests.
Superior ball-pin finish and nylon seat coating for smooth movement and long lifetime.
High specification grease for reduced friction, and smooth operation in all temperatures and consitions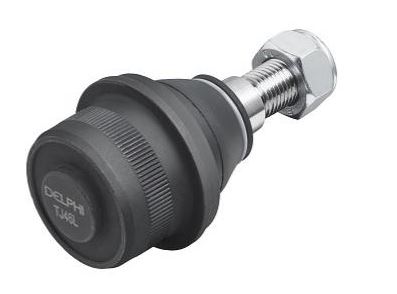 Sway Bar Links
Supreme strength and stability
Delphi Technologies sway bar links are strong and stable. They go through rigorous fatigue testing to prevent premature failure, with anti-corrosion protection applied to each part. With a top-grade rubber boot and a high-performance grease, they deliver a safe and comfortable ride, time and time again.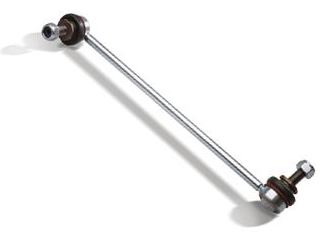 Control Arms
Turn to Delphi Technologies for steering & suspension.
Our control arms and track control arms are the real deal. As a critical element of a vehicle's design and an integral part of the suspension system, you've got to choose an OE quality control arm. That's why you can turn to Delphi Technologies for reliable steering & suspension parts.
Why should you trust Delphi Technologies for control arms?
Our control arms undergo 100% crack detection and ultrasonic flaw detection tests to ensure materials match OE specifications.
Robot welded for consistent performance and quality.
Anti-corrosion protection applied to each part.
We test our parts to the extreme, from every angle, for reliable performance at temperatures below -40°F and over 248°F.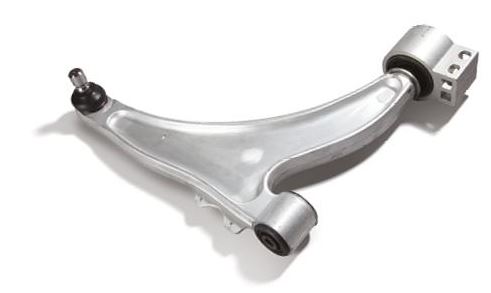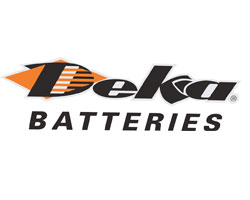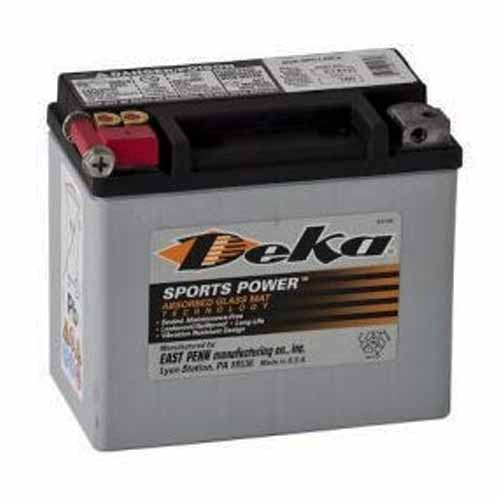 DEKA AUX14
Automotive Auxiliary Battery AGM
(Group 400) 12 Volt 200
The AUX14, by East Penn/Deka is a factory installed battery in many hybrid and start-stop foreign and domestic vehicles to act as an auxiliary power source to maintain power to vehicle electronics
AUX14 and AUX12 are often paired with DEKA 9AGM48, 9AGM49 in applications, including but not limited to, MB, BMW and 2017 Chrysler Pacifica and newer
Features
Premium AGM Technology
Superior glass mat electrolyte retention and protection against vibration maximizes long-term capacity.
Individual Cell Venting System
Optimized valve-regulated and internal moisture creation process extends battery performance at maximum efficiency.
Reinforced Poly Composite Case and Cover
Resists heat and damage while enhancing internal compression to extend life. 
Power-Perform – Full Frame Plates
Combine a highly efficient current network with high-energy storage to optimize power performance.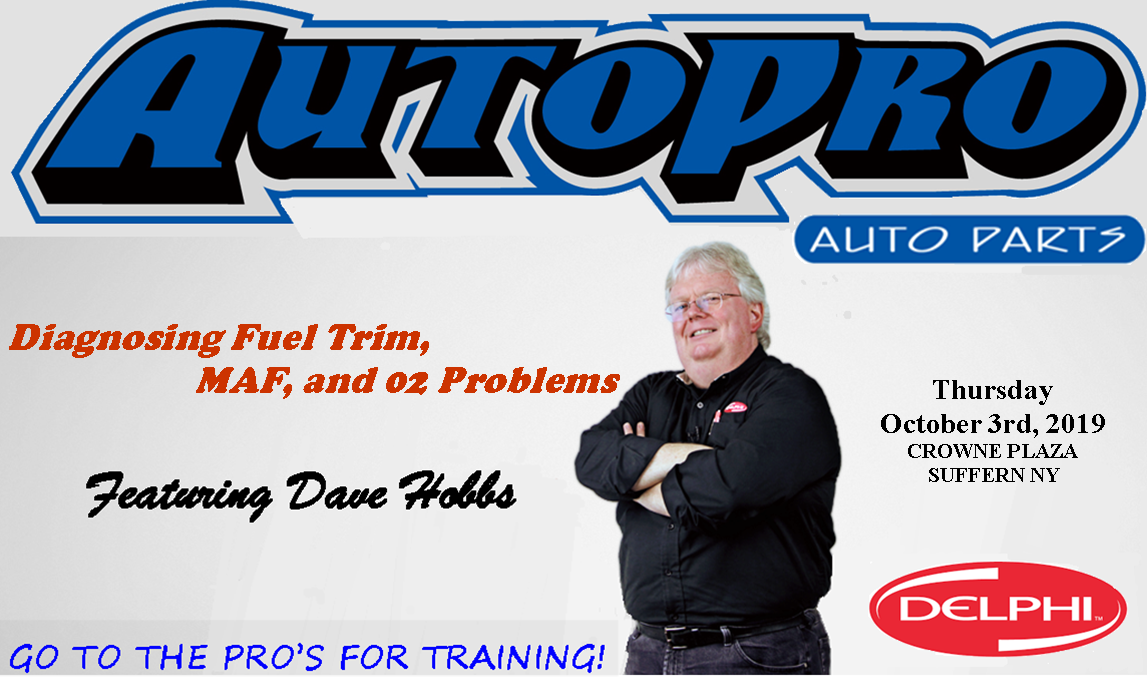 DAVE HOBBS has served as a field trainer and course developer for Delphi for over 25 years. With close to 40 years in the industry as a technician, service manager, college instructor, hotline advisor, field engineer and award winning technical writer, Dave has an abundance of experience to share with both the independent aftermarket and OEM service worlds. Dave is ASE Master L1 & L3 certified and a contributing editor for Motor Age Magazine, field correspondent for Mobile AC Society (MACS) and an instructor in over 25 training videos for Automotive Video Innovations. (AVI)
Let us tell you that without your dedication, these events would not be possible. As the clinics get bigger  you help us get better. The feedback that you give us is immeasurable. Although your thanks is appreciated, there is no need to thank us! The more we support each other the more we will grow! If you have not been to an AutoPro Clinic, maybe we'll see you at the next one?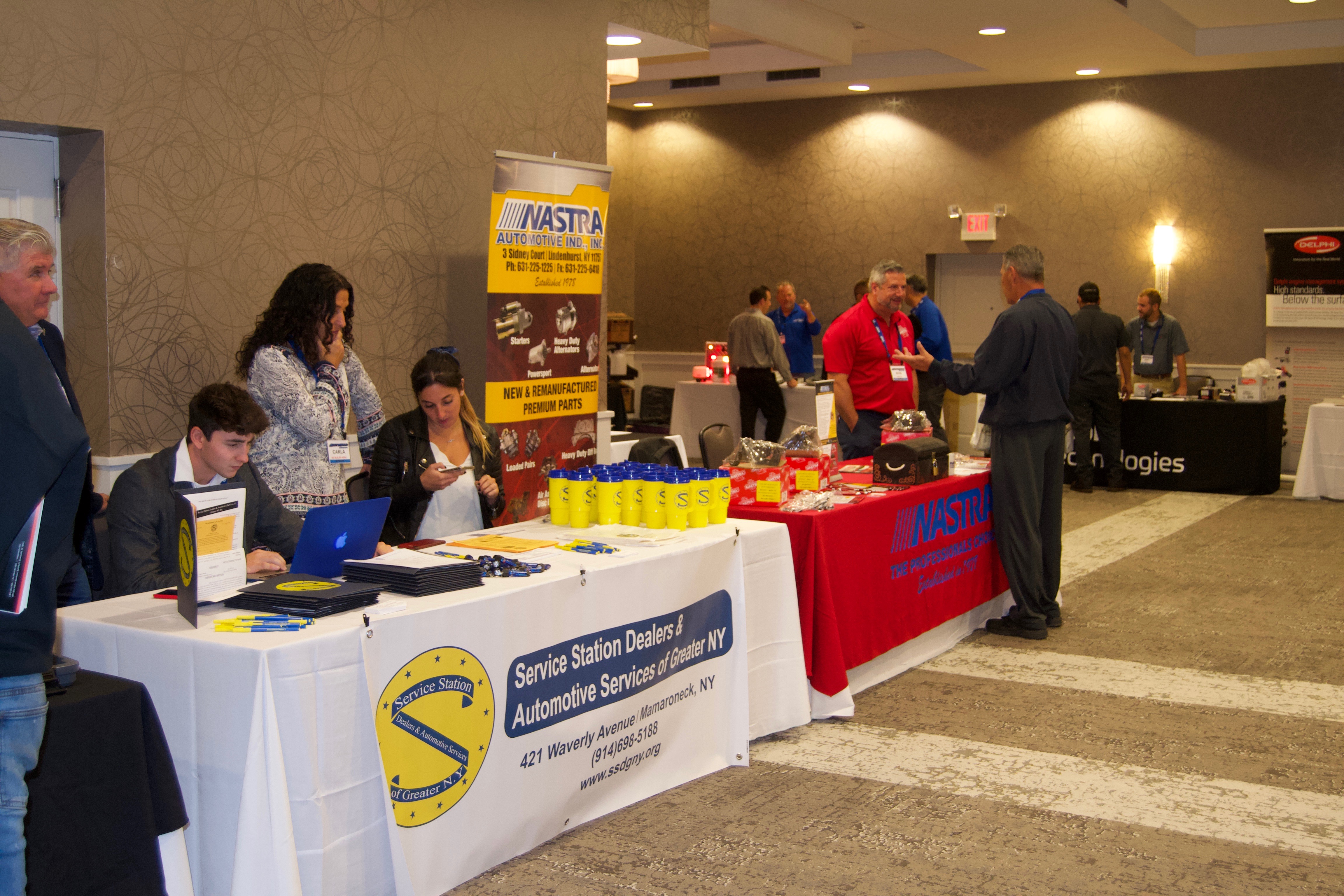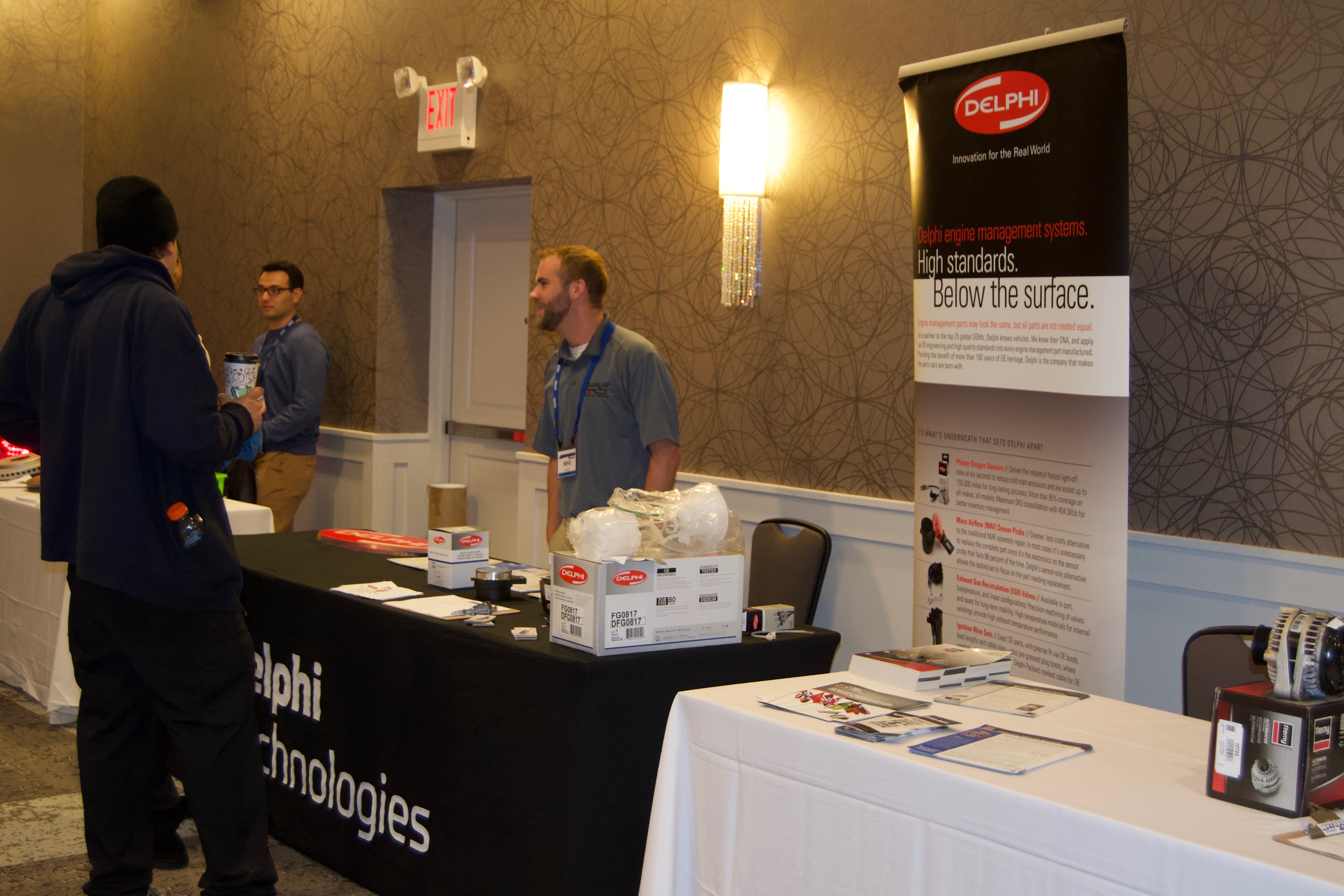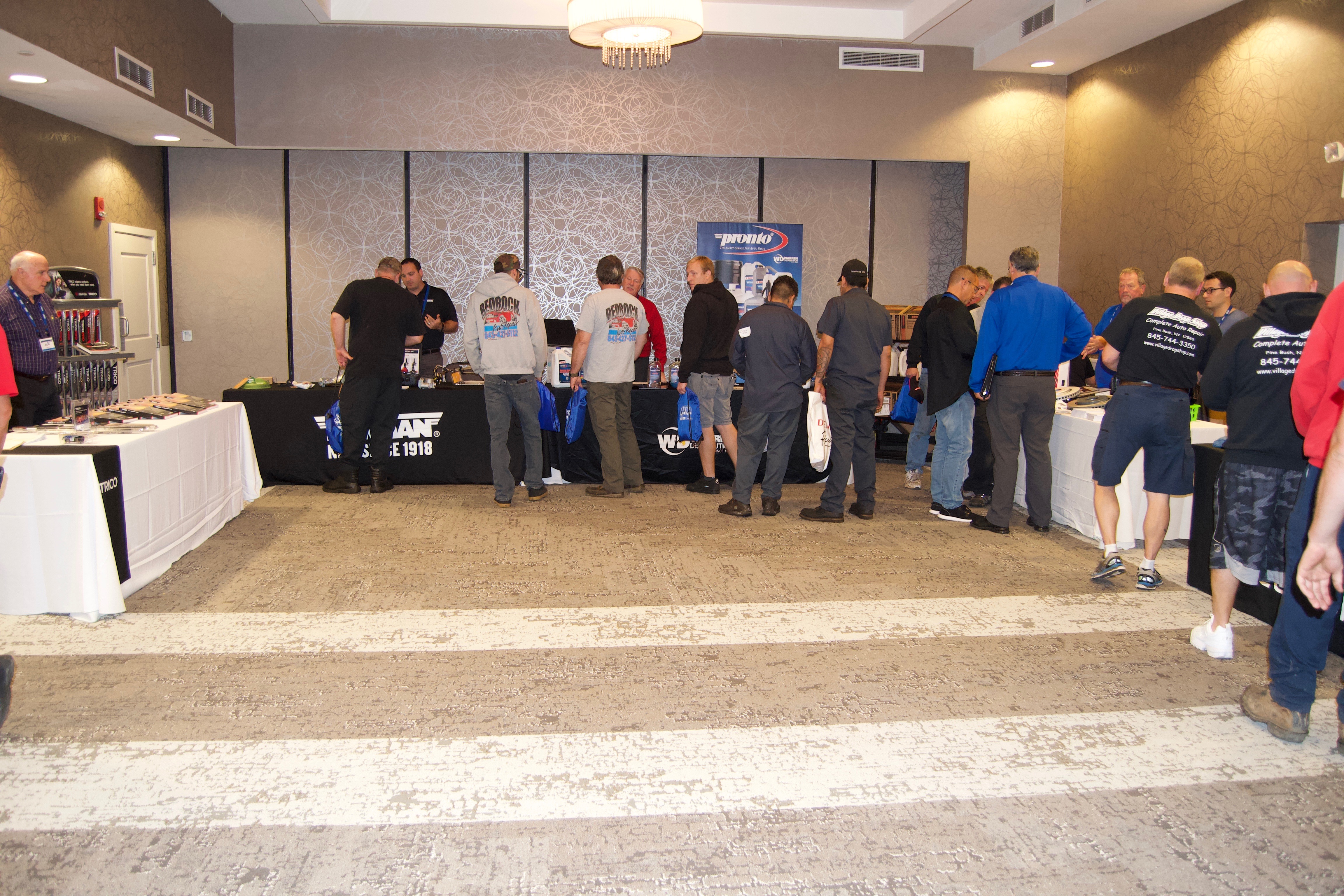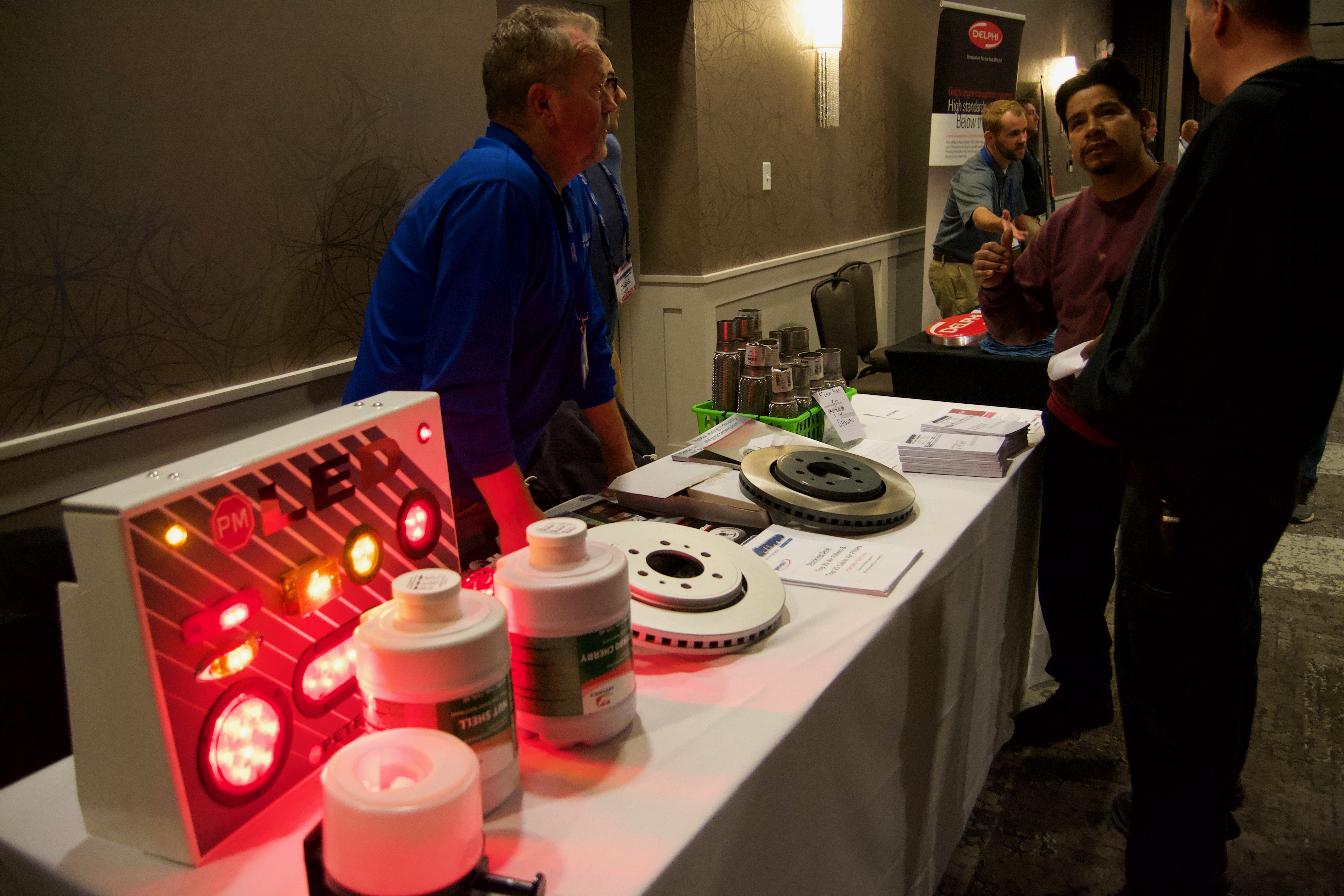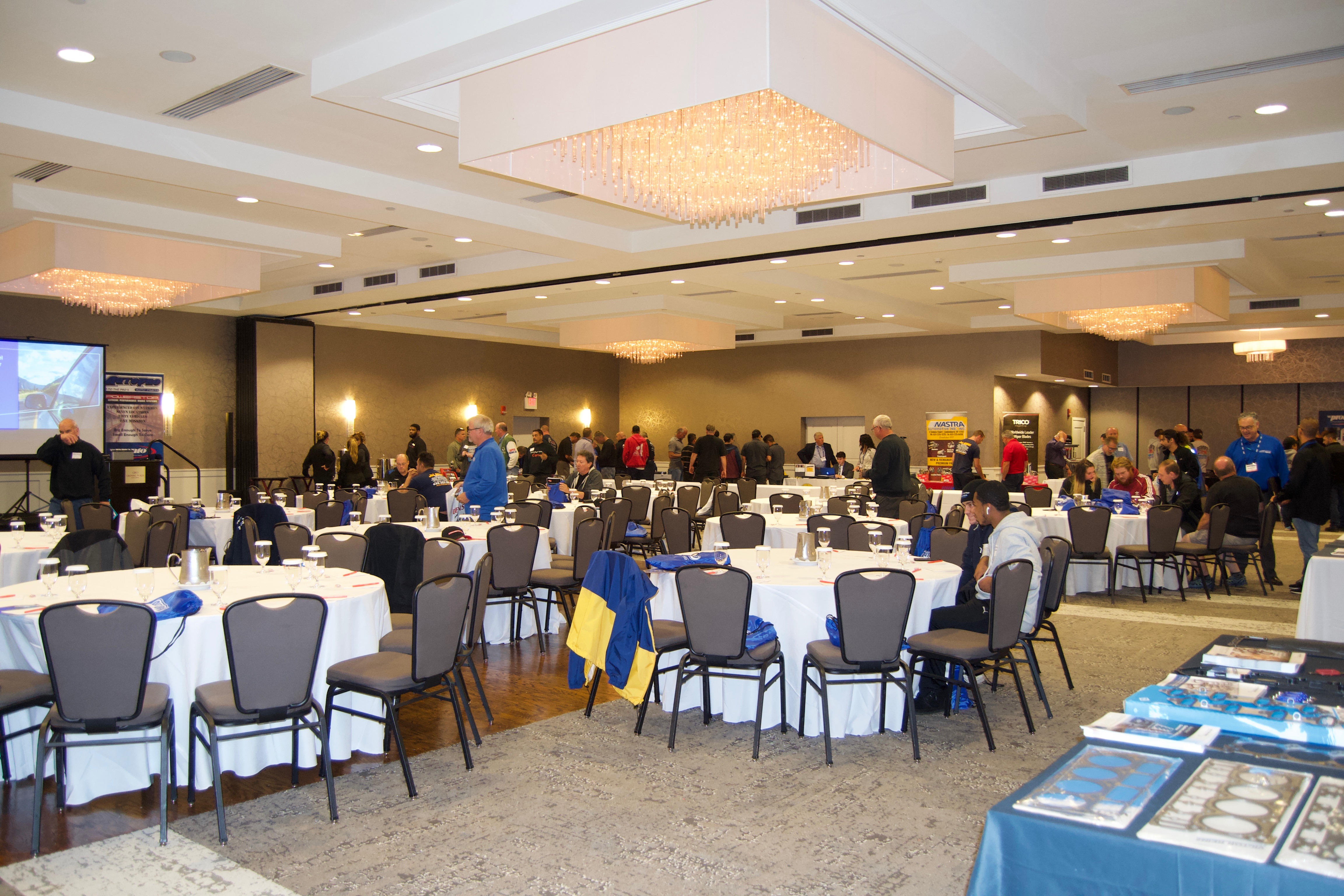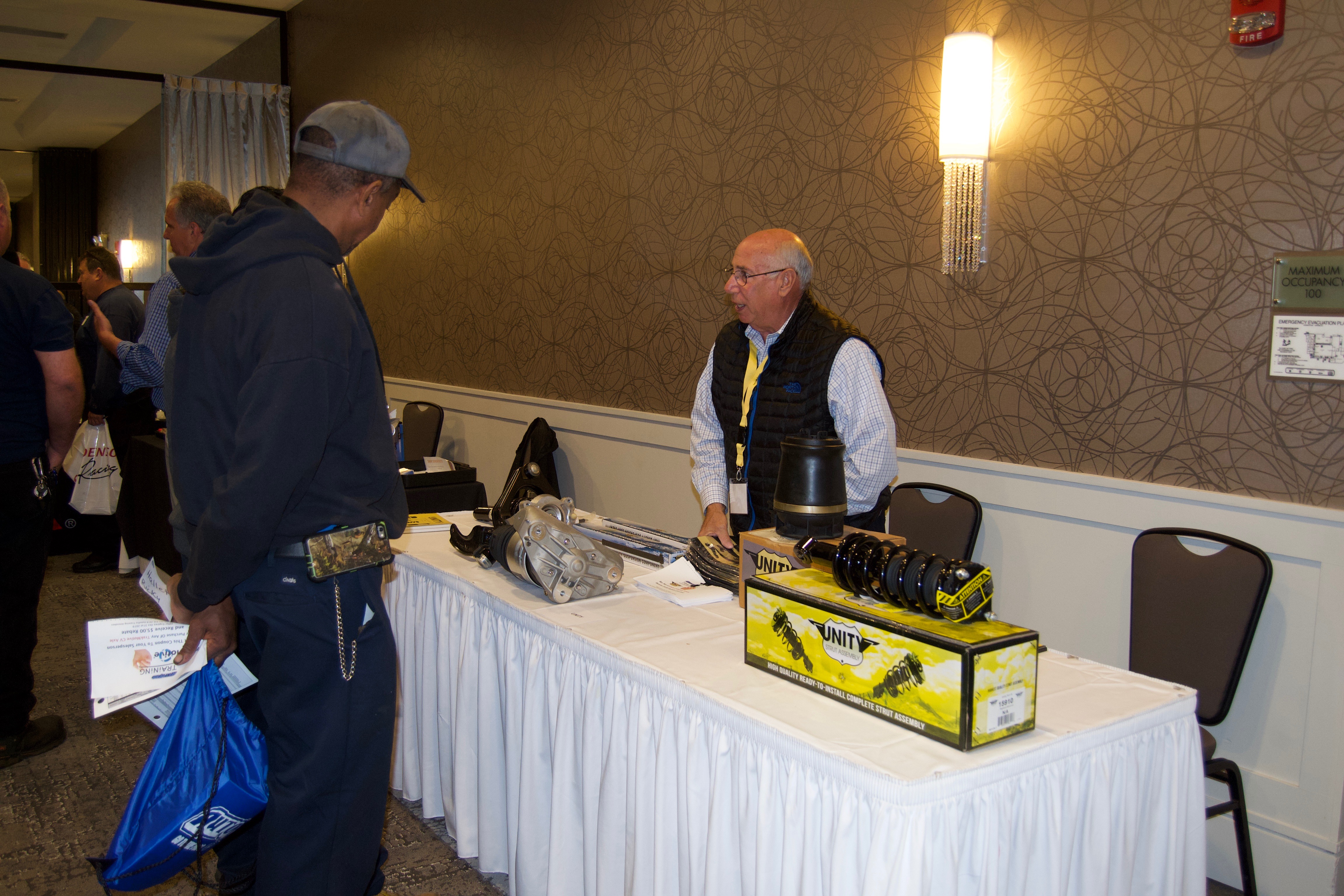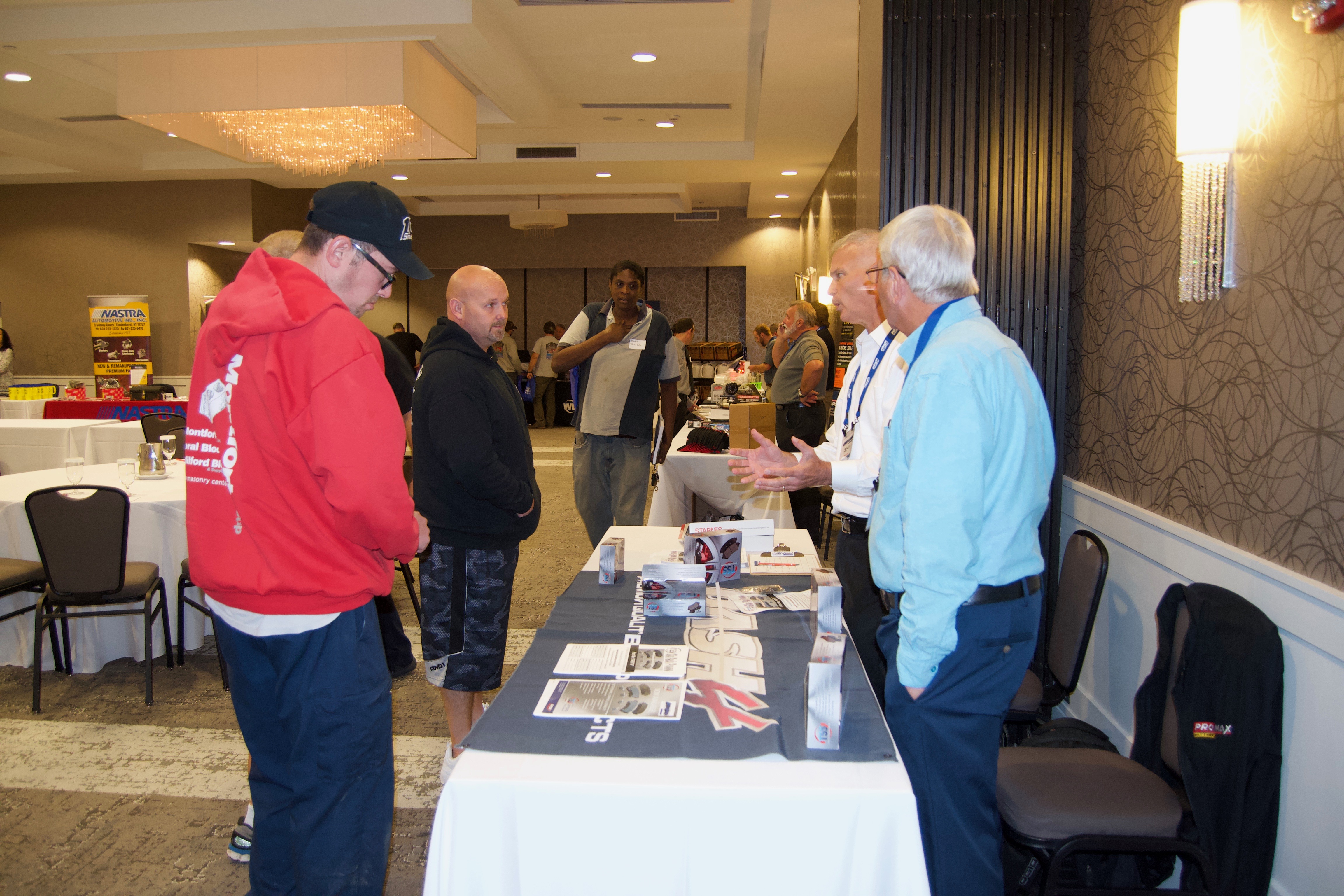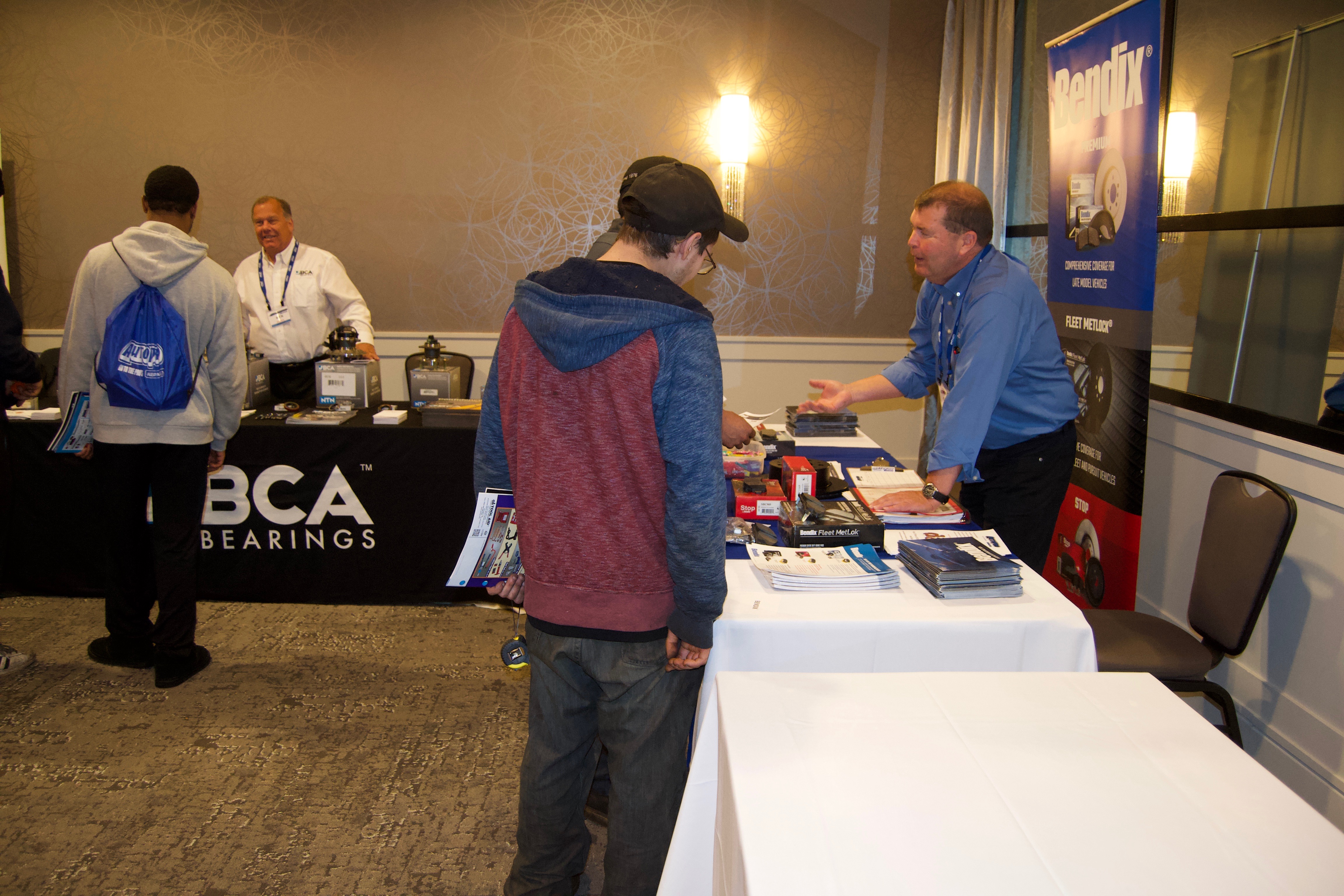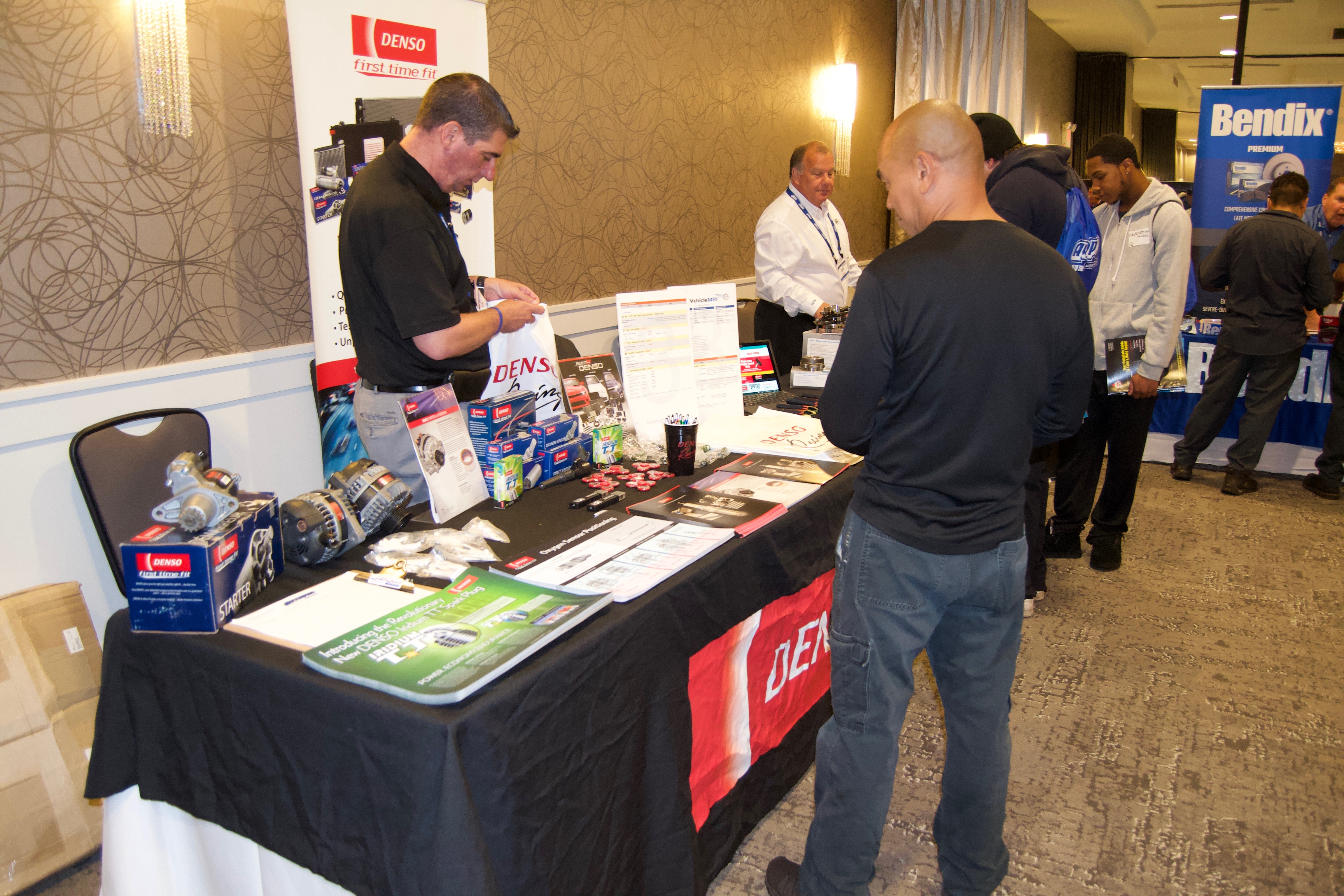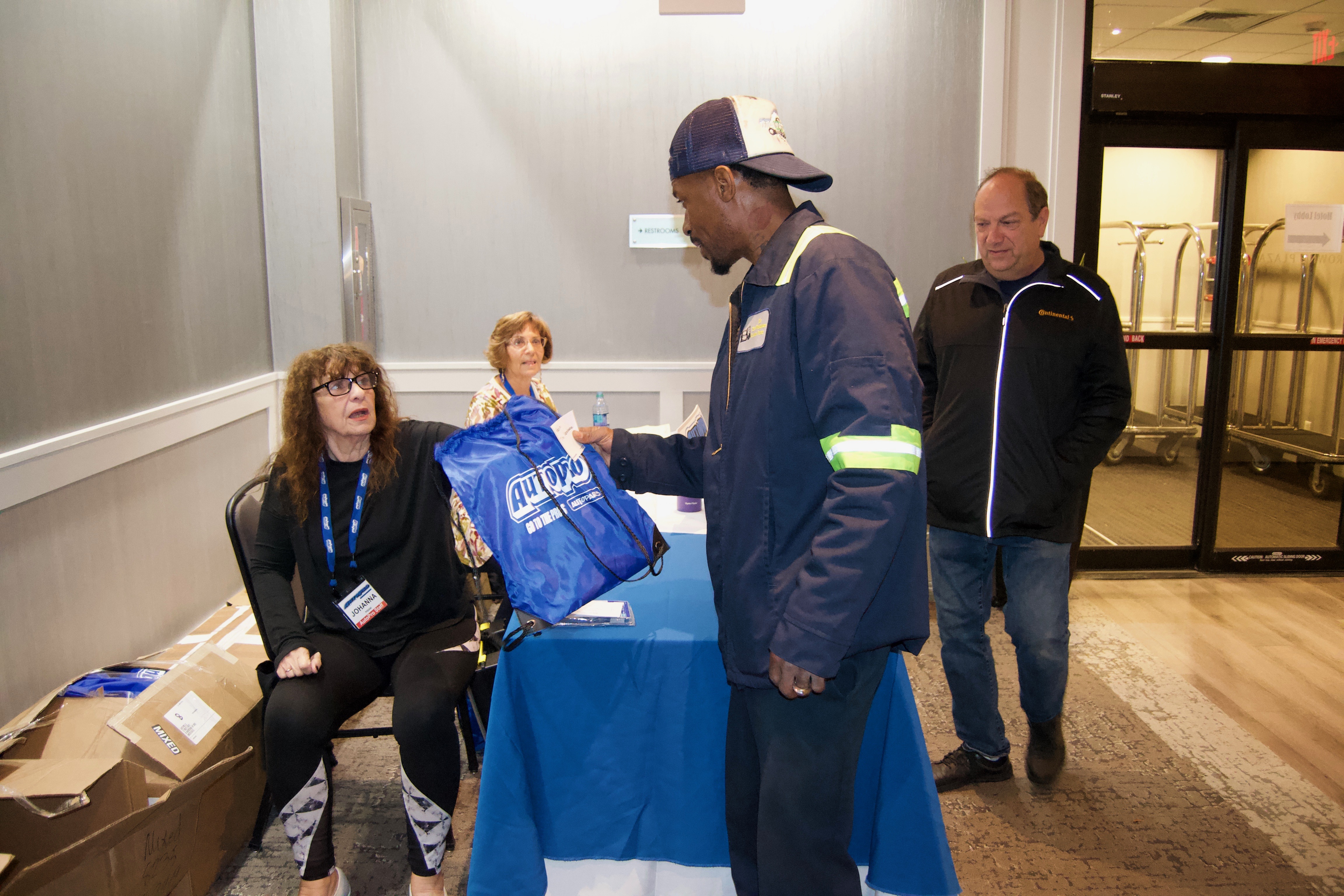 This past training seesion was SOLD OUT again. Thanks to all 160 of you who came out on October 3rd!
See you at the Spring Clinic.. Stay tuned…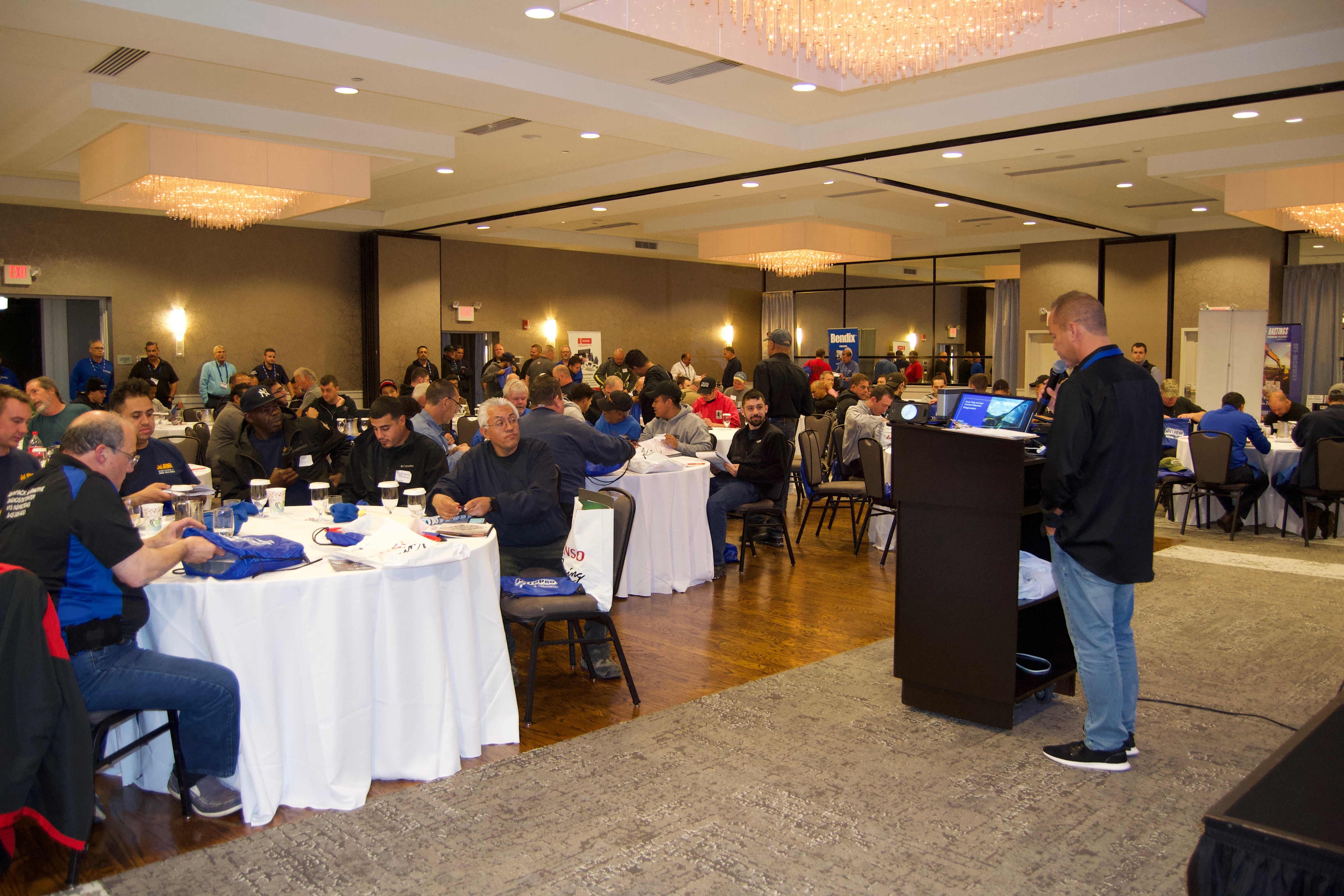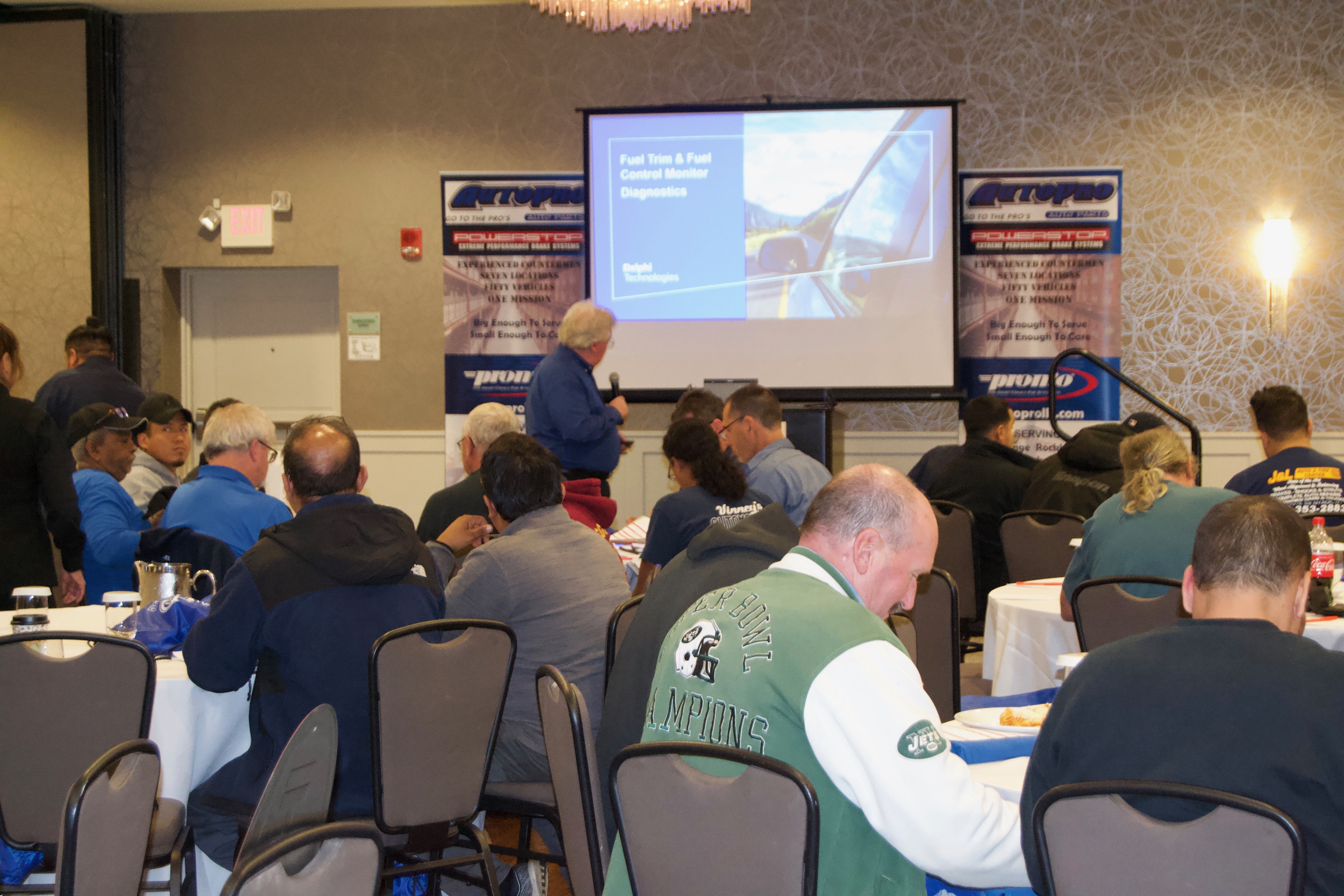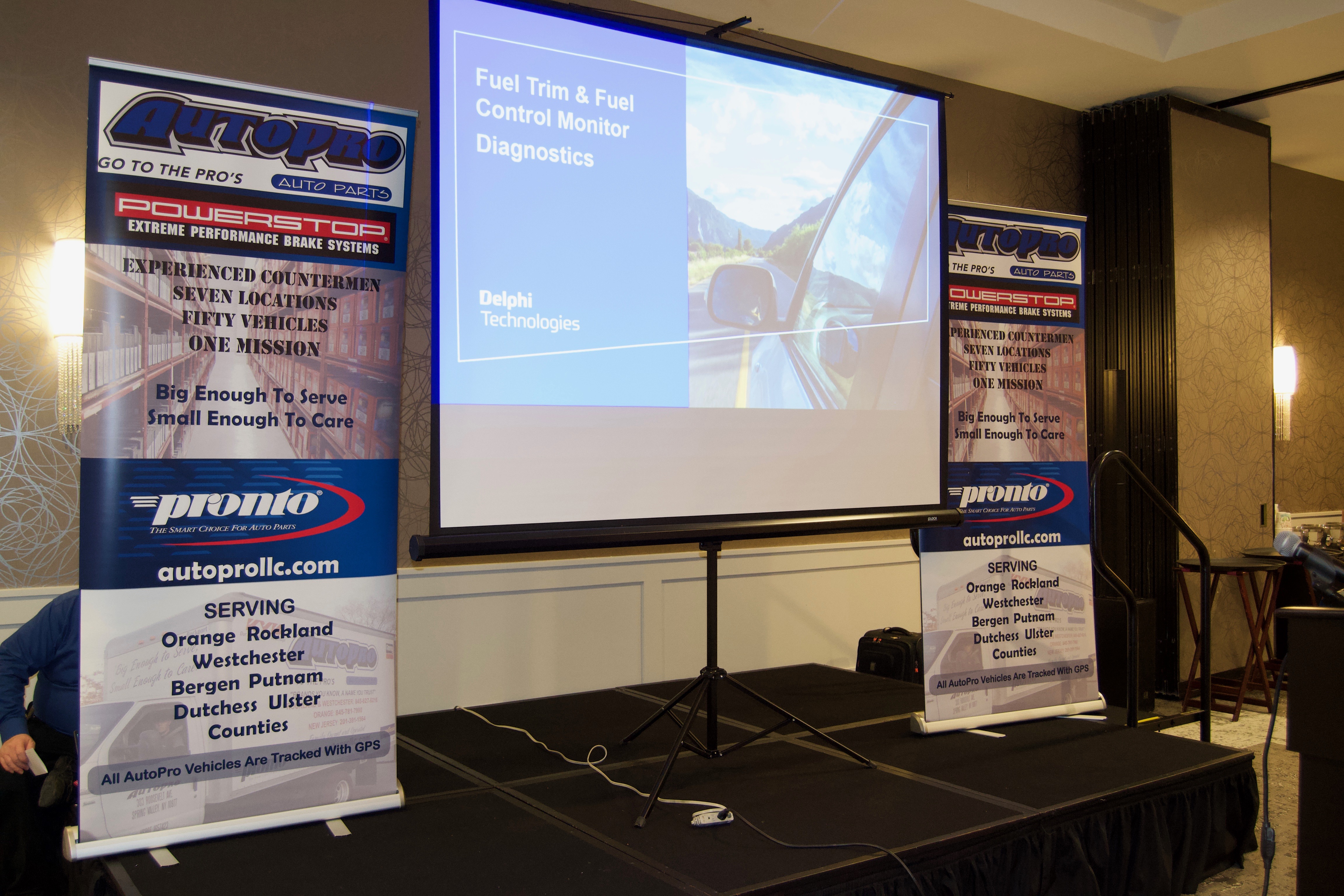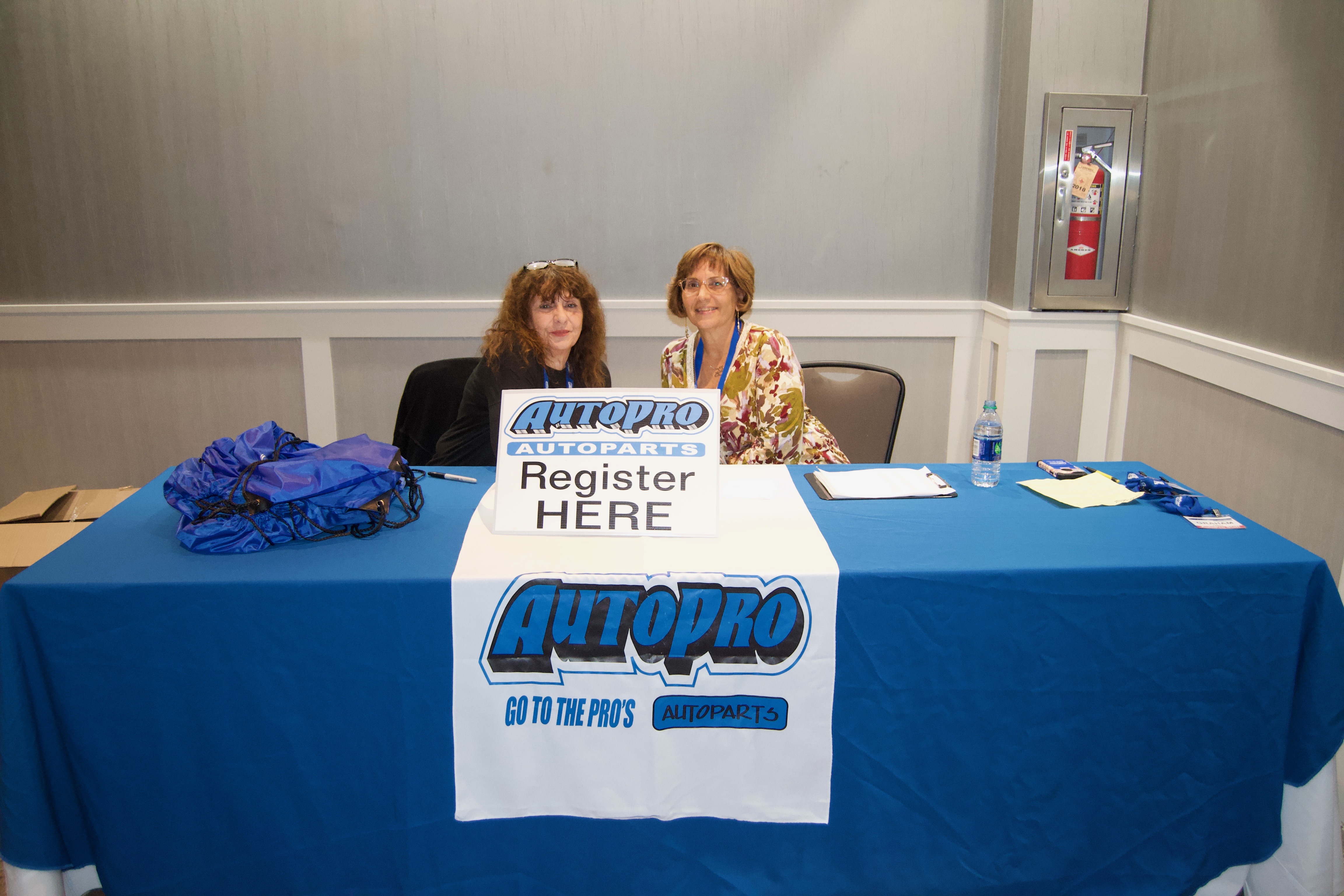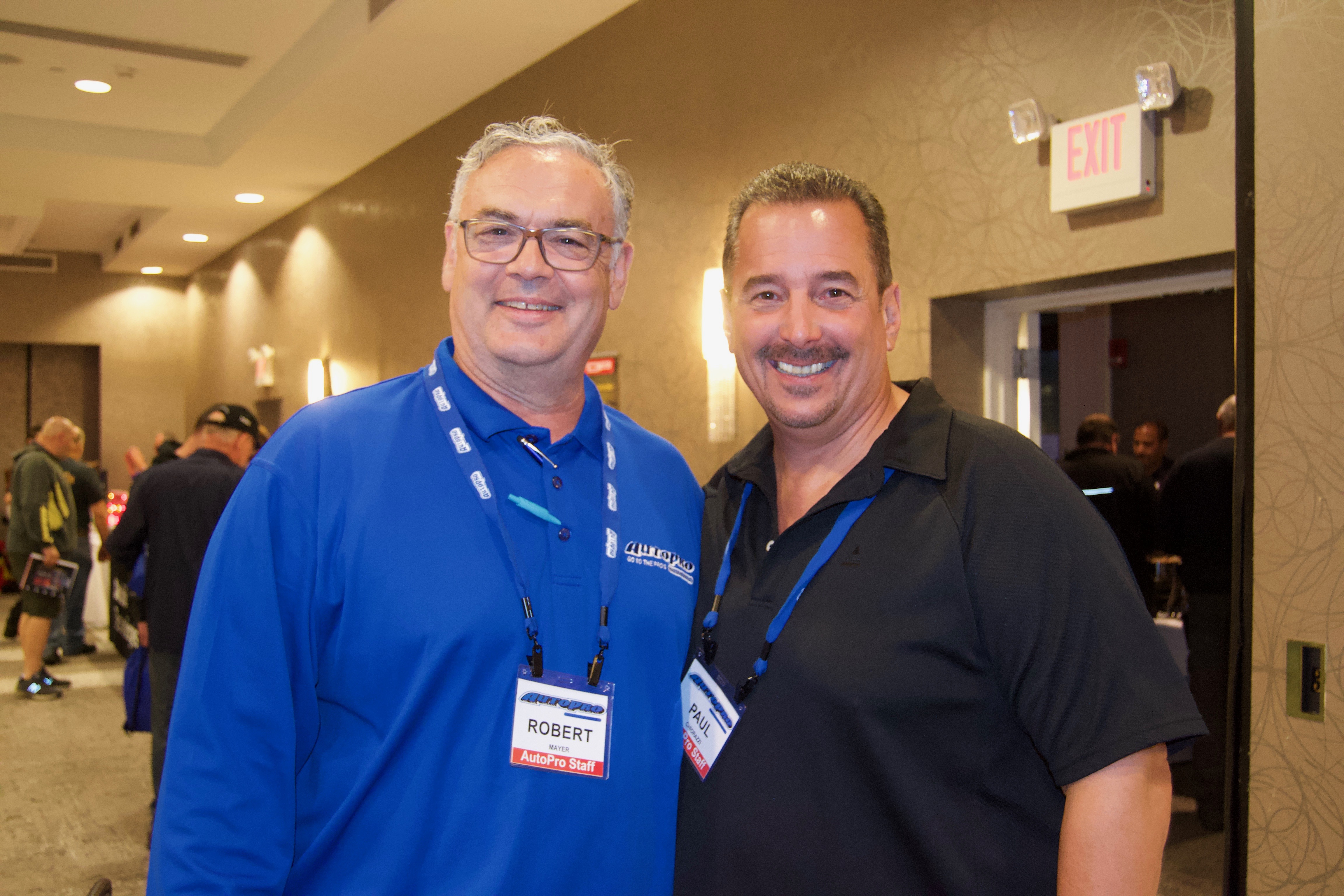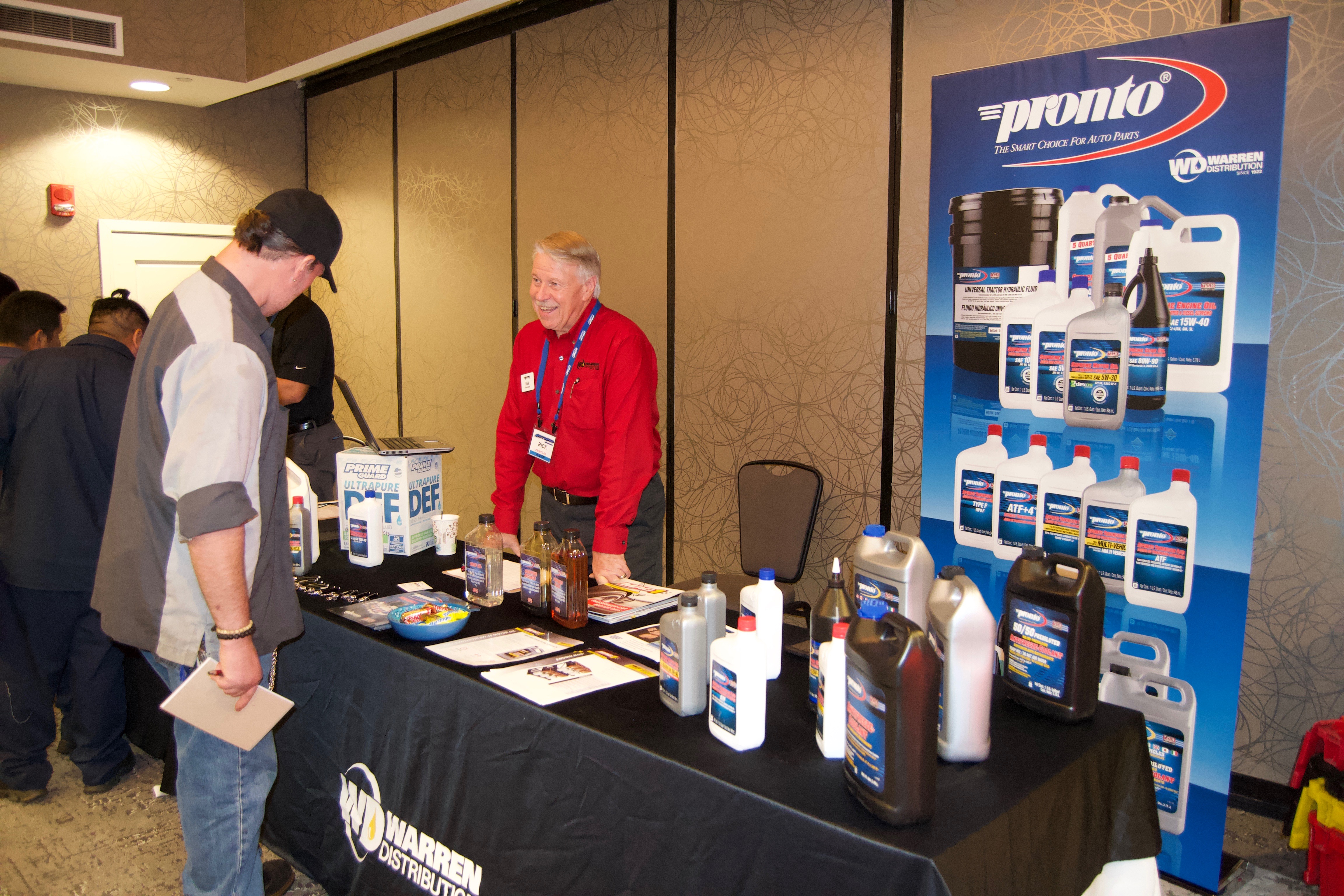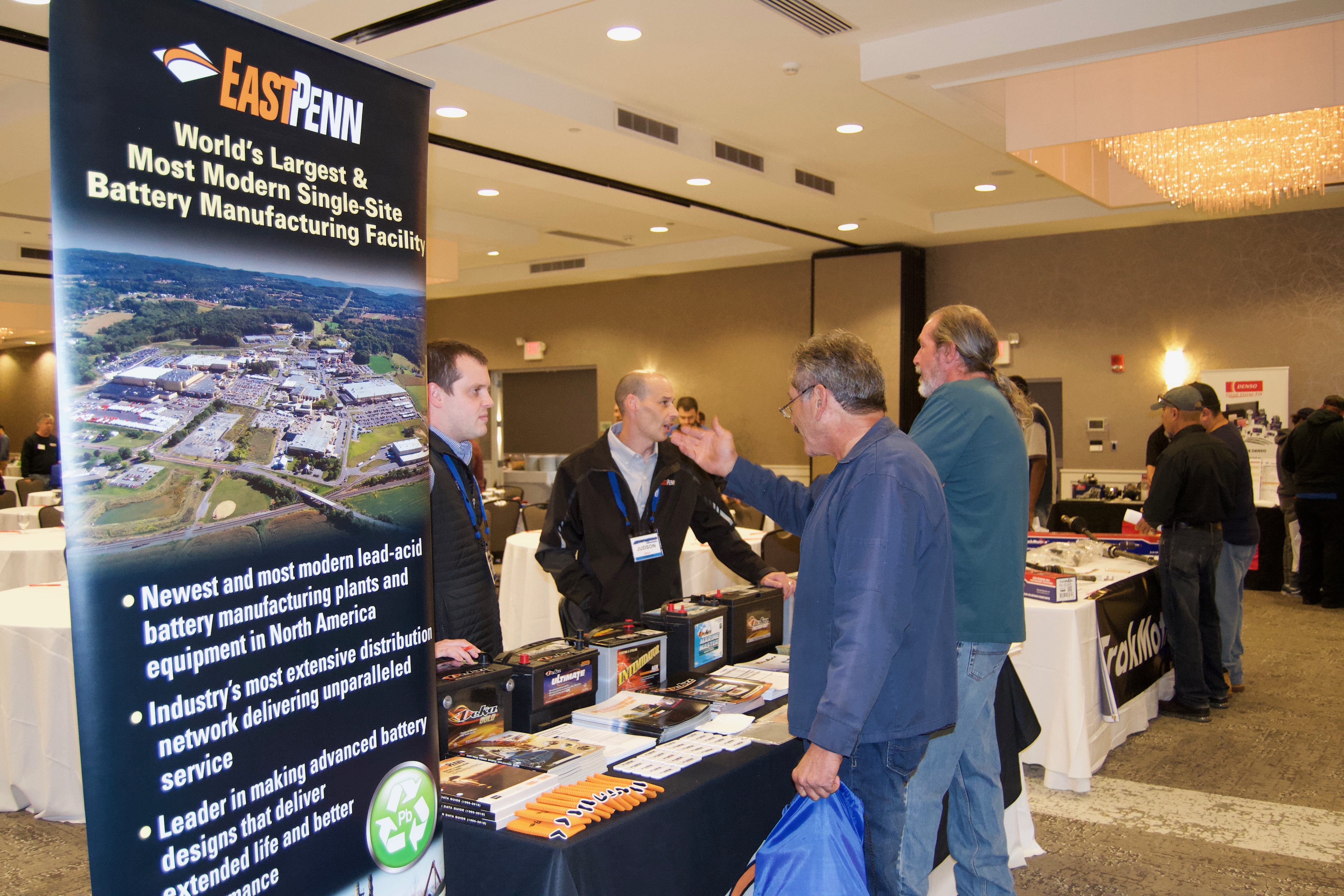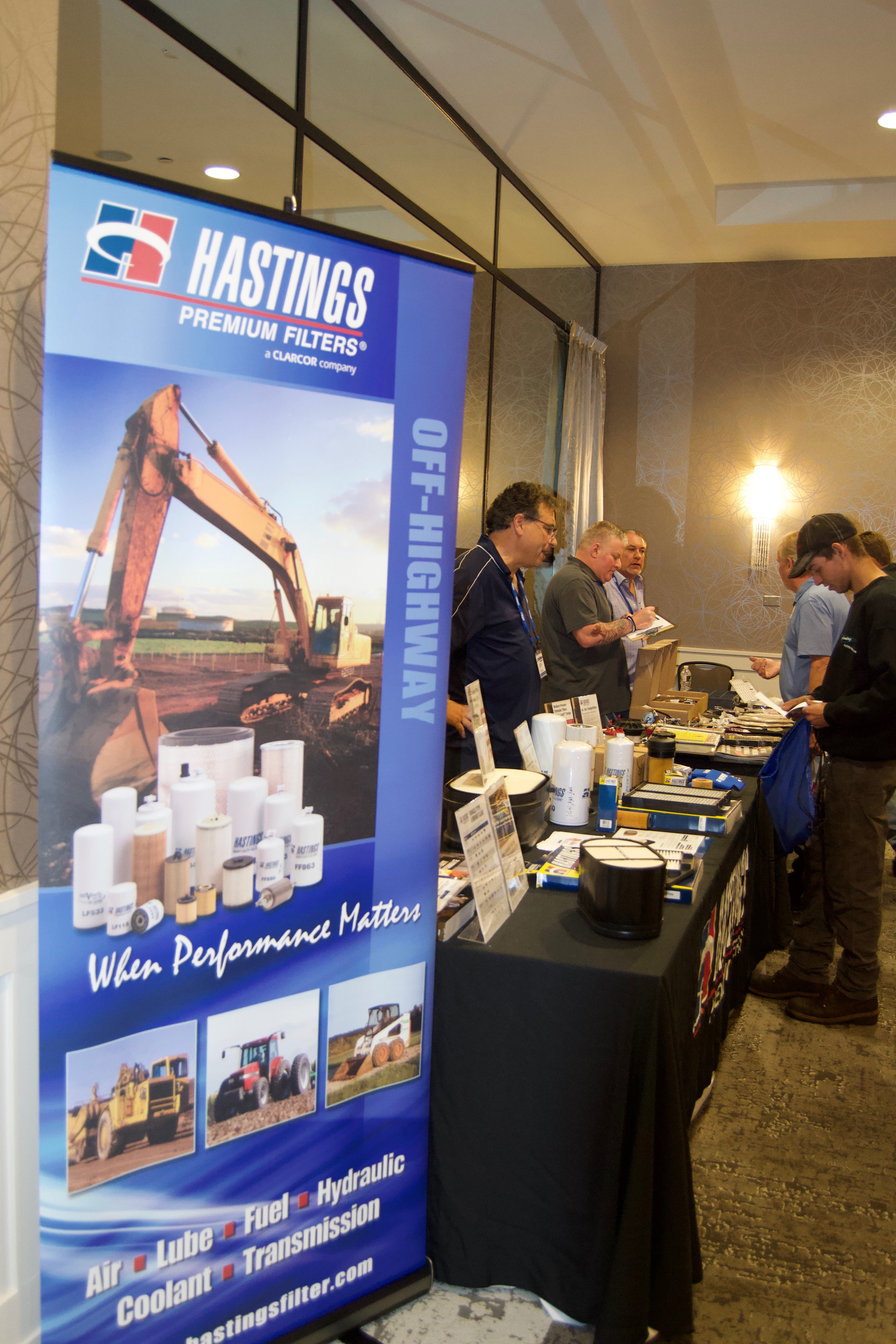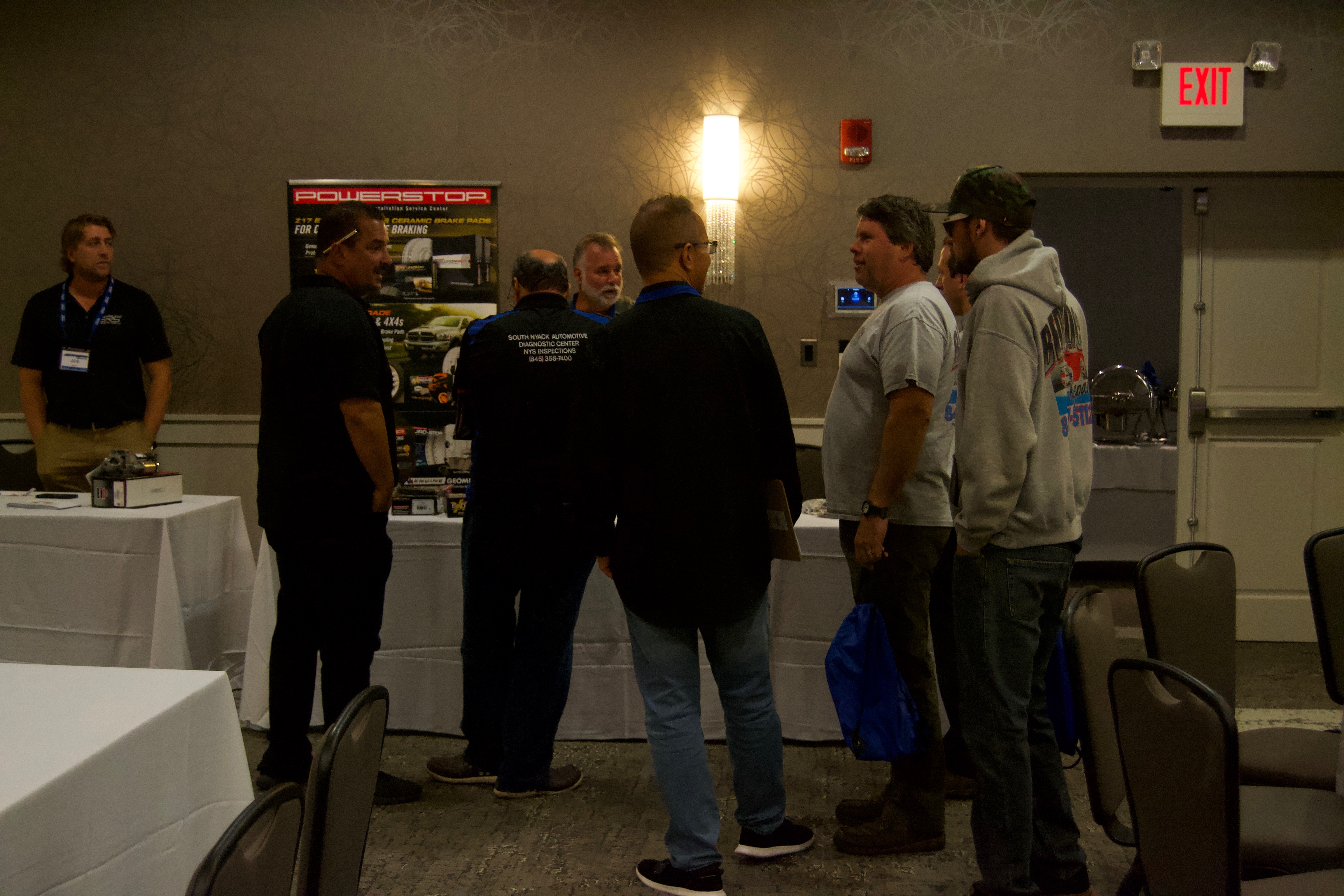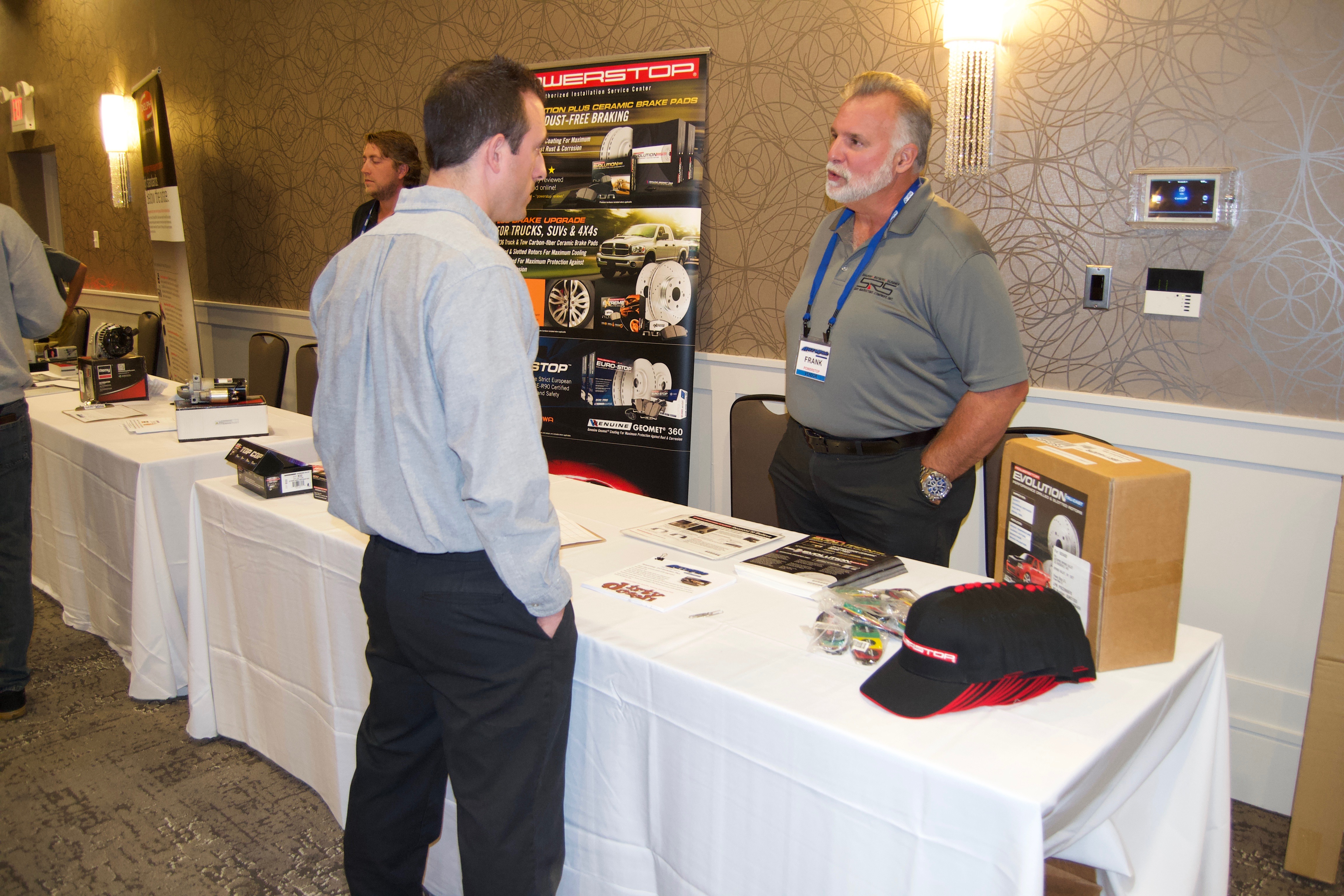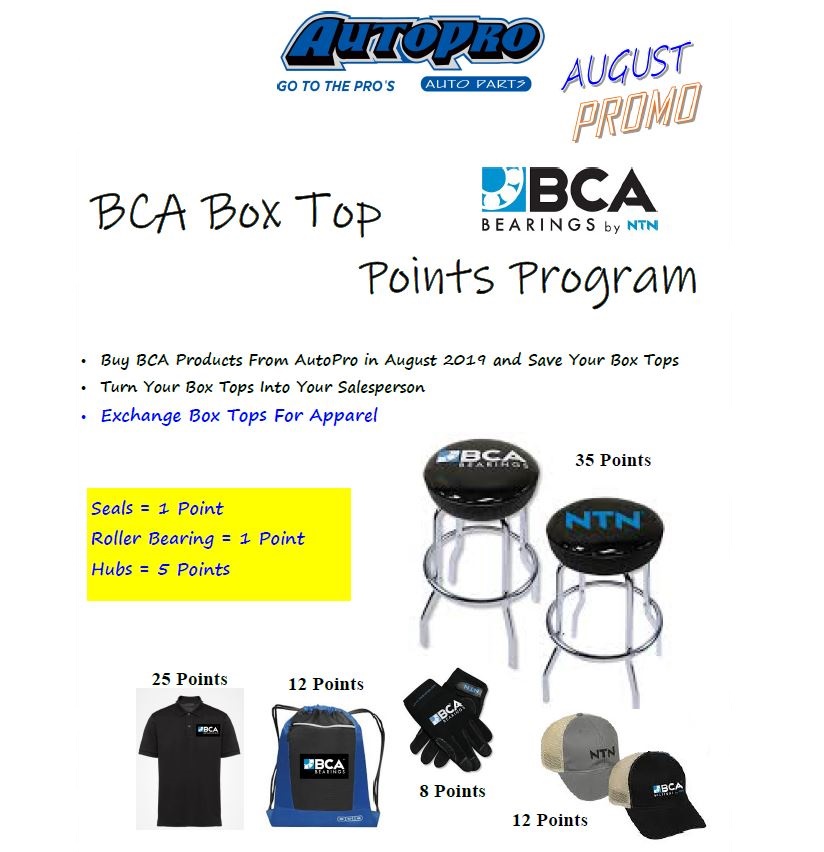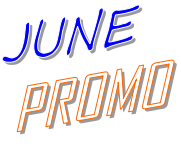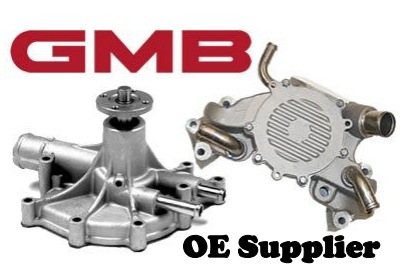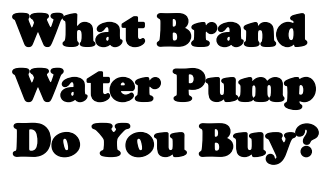 Buy GMB Water Pump From
June 1st Until June 30th
Receive a $10 Coupon Toward
Radiator, AC Condenser or
AC Compressor Purchases
Coupons Expire Aug 30th 2019 and
Could Not Be Combined With Another Coupon