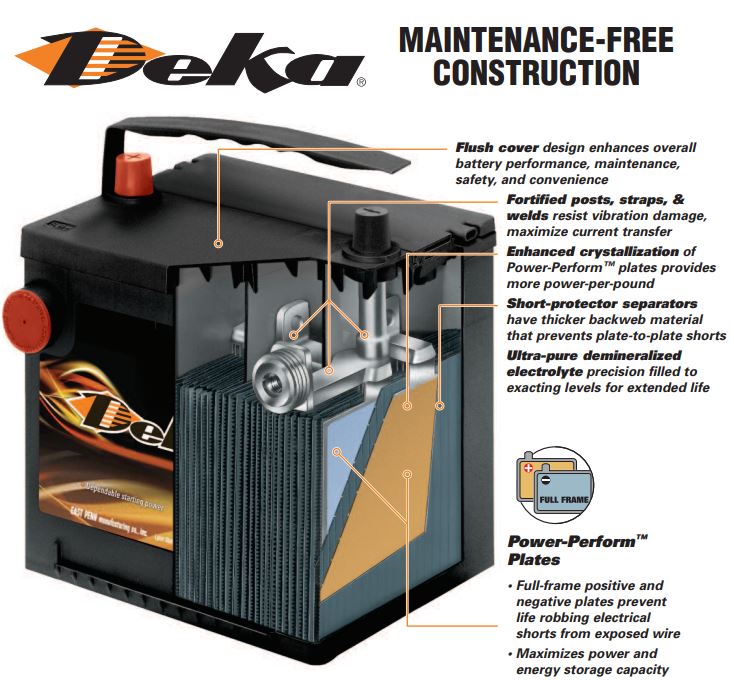 GENERAL AUTOMOTIVE QUESTIONS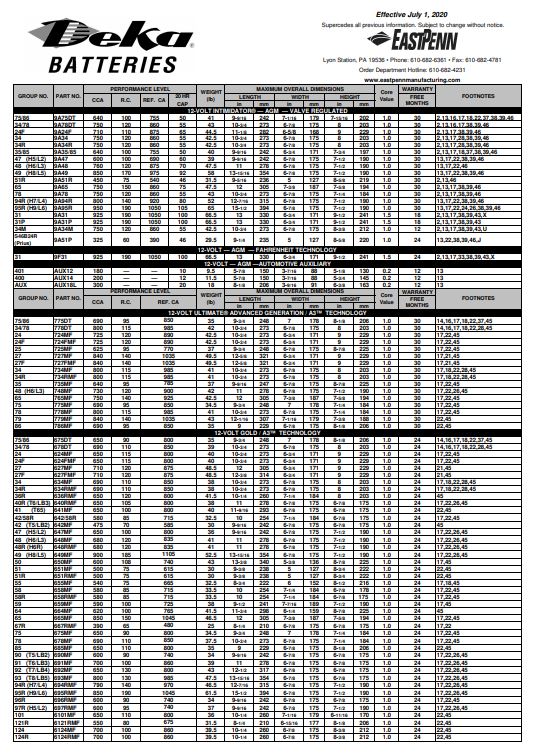 AUTOMOTIVE
The technology behind today's vehicles is changing at the speed of light. And the next generation of cars and light trucks is demanding more – a lot more – from their batteries.
MARINE
No matter what the application, no matter what the power demand – East Penn delivers the most complete line of premium marine batteries the industry has to offer.
TRUCKS, BUSES & EQUIPMENT
For power-demanding applications performed by heavy-duty trucks, buses, and equipment, East Penn delivers the broadest selection of commercial power solutions in the industry.
POWER SPORTS
The leader in the industry's most premium Power Sports battery, East Penn offers a superior product that requires no activation or adding acid of any kind.
LAWN & GARDEN
From the hottest summer to the coldest winter – no other lawn and garden battery provides maintenance-free performance like the rugged Outdoorsman Battery from Deka.
RECREATIONAL VEHICLES
Recreational vehicles require solid, reliable batteries for essential house power and other key-off accessory loads.
GOLF CAR/EV
Get all the power you need for your golf car or electric vehicle (EV) applications – with high-capacity, deep cycle batteries from East Penn.
AGRICULTURAL
Keep your heavy-duty farm equipment rolling with heavy-duty batteries from East Penn.
FLOOR CARE EQUIPMENT
Get dependable power for all your floor care applications – get the high-capacity, deep-cycle Pro Master® Battery from Deka.