AutoPro Premium Brake Pad Offerings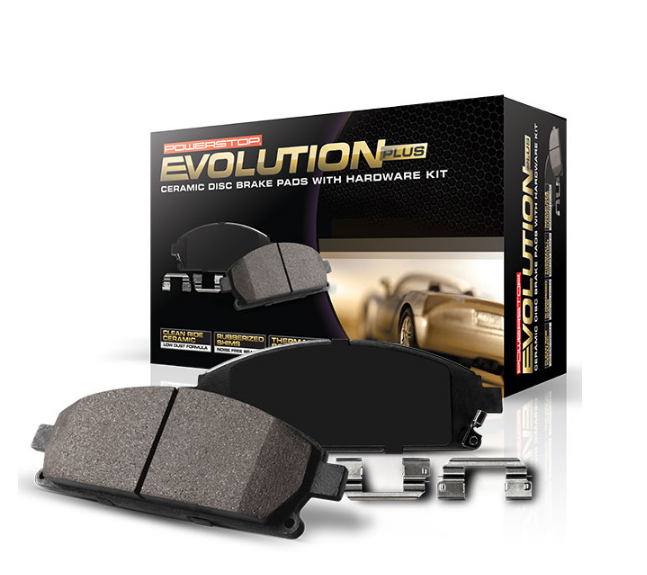 Powerstop  Z17 Evolution Plus
clean ride ceramic pads with upgraded hardware kit
Z17 Evolution Plus brake pads are engineered for noise free braking with dual rubber backed shims that offer 6 times more noise reduction than plain steel shims. The pad surfaces are thermal scorched for fast break-in. Evolution pads feature a true ceramic formula that keeps wheels cleaner, and won't wear-out the rotors. Power Stop pads have 20% more stopping power than other leading brands. The premium ceramic compound is made using OE positive mold technology, that assures a uniform friction density throughout the pad and this helps control noise and premature wear. Evolution pads are manufactured under TS16949 standards to OEM specifications including chamfers and slots. Every Z17 Evolution Plus brake pad come with application specific brake hardware kits which include stainless steel abutment clips (where applicable) anti-rattle hardware clips, piston clips or bushings and sleeves as required for installation.
PAGID  High Standard European Production & Performance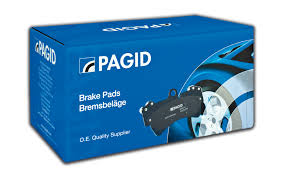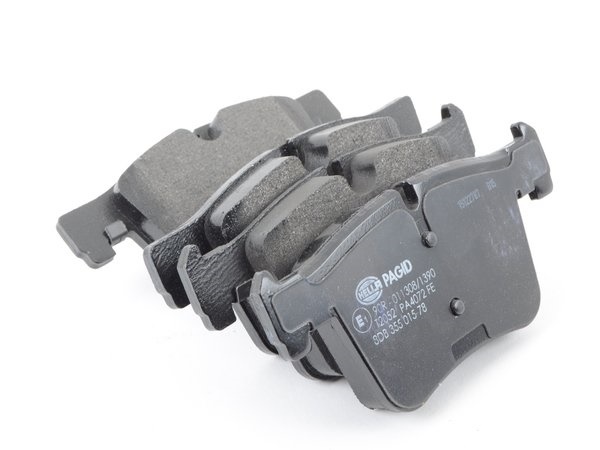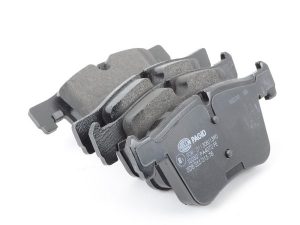 PRODUCT ADVANTAGES
1. OE expertise
Leading car manufacturers trust the quality of our original equipment. That goes for all segments. On the one hand, we provide equipment for high-performance sports cars such as the Porsche 911. On the other hand, we supply small cars like the Audi A1. We transfer this expertise to the independent aftermarket so that you always stop safely.
2. Production in the EU
All brake pads are produced in the EU. We have utmost faith in the abilities of our staff and invest continuously in their training. This way we can guarantee consistently high quality and outstanding brake performance that you can trust.
3. 100% in-house production
Hella Pagid Brake Systems covers the entire development and production process. To have total control such as this gives us an invaluable competitive advantage. It means that we can be confident when we say that we offer only the best quality.
4. Hella Pagid far exceeds ECE-R90
Hella Pagid does not just fulfil this regulation, but surpasses it by a long way. For example, ECE-R90 does not test comfort or durability. We do this so we can offer you a true premium product
ECE-R90 is a legal guideline. It obligates every manufacturer to ensure that the quality of brake pads and brake shoes in free replacement parts retail does not deviate by more or less than 15% from that of the OE item.
GENERAL BRAKE PADS PRODUCTION
1. The pad back plate is sandblasted to clean the surface and to ensure that the adhesive binds perfectly.
2. Adhesive is applied to the pad back plate. This adhesive binds the back plate to the friction material or intermediate layer.
3. The friction material or intermediate layer is comprised from the various raw materials. The main job of the friction material is to ensure that the friction factor is stable under all operating conditions and with acceptable noise and wear behavior. If required, a 2mm thick intermediate layer is inserted between the friction material and the back plate. This intermediate layer helps to better bind the friction material to the back plate, provides thermal insulation, and reduces noise.
4. The friction material, together with the intermediate layer if present, is compressed onto the back plate so that the forward portion of the brake pad protrudes.
5. The brake pad is hardened.
6. The brake pads is ground to the working thickness.
7. Almost all brake pads are chamfered to improve comfort (reduce noise).
8. The brake pad is painted to protect against future corrosion.
9. The brake pads is identified with the required item information.
10. Extra accessories such as springs, damping plates, wear indicators, additional weights, etc. are mounted.
11. The brake pads is now complete and is packaged along with any additional loose
5. Coverage
We cover 98% of the market in Western Europe with our brake pads. For you, this means that if you name your brake pad, we have it.
STOP WITH CONFIDENCE™
Stop by Bendix™ is the complete offering of brake pads, rotors and drums that covers 99% of vehicles in North America. Designed to meet OE specifications for fit, form and function to provide safe, consistent and reliable performance.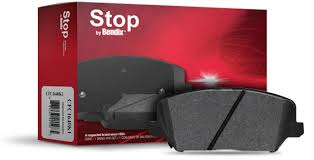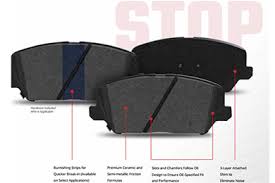 GREAT VALUE!!
Complete Coverage
Available in Ceramic or Semi-Metallic Formulas
Designed to OE Standards
Multi-Layer Shims
Burnishing Strips (Where Available)
Hardware Included (Where Applicable)
Tested to Ensure Performance that Meets or Exceeds Industry Standards