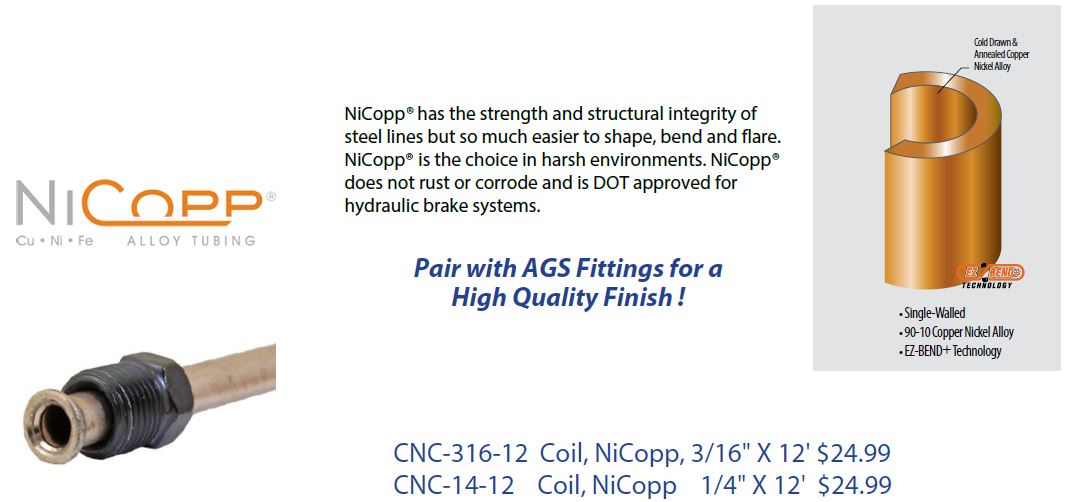 DESIGNED FOR DIY'ERS, PROFESSIONALS, & FLEETS
For use on AUTO, RV, INDUSTRIAL, HOME, MARINE, & MANY MORE
• STOP rust from spreading – apply Rust Solutions™ directly over surface rust.
• Seals out moisture and prevents corrosion. 
• Long lasting UV resistant – no second coat needed.
• VOC/MIR compliant in all 50 United States.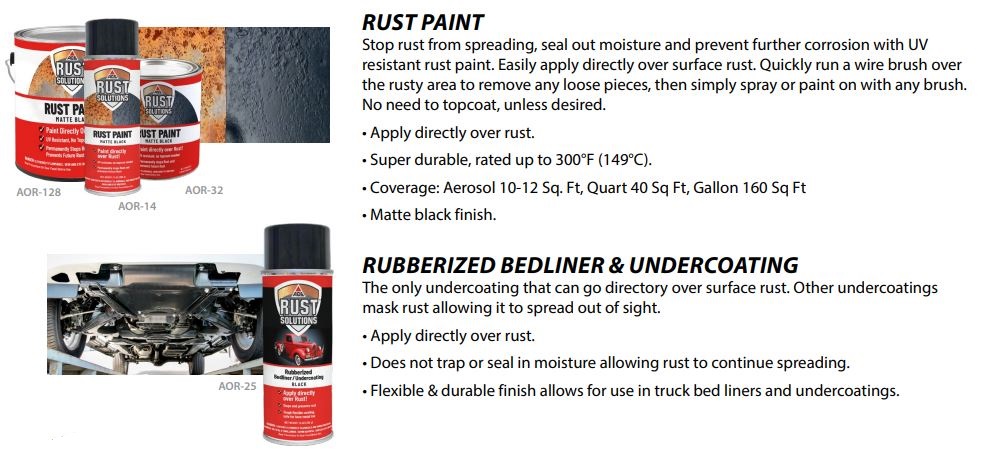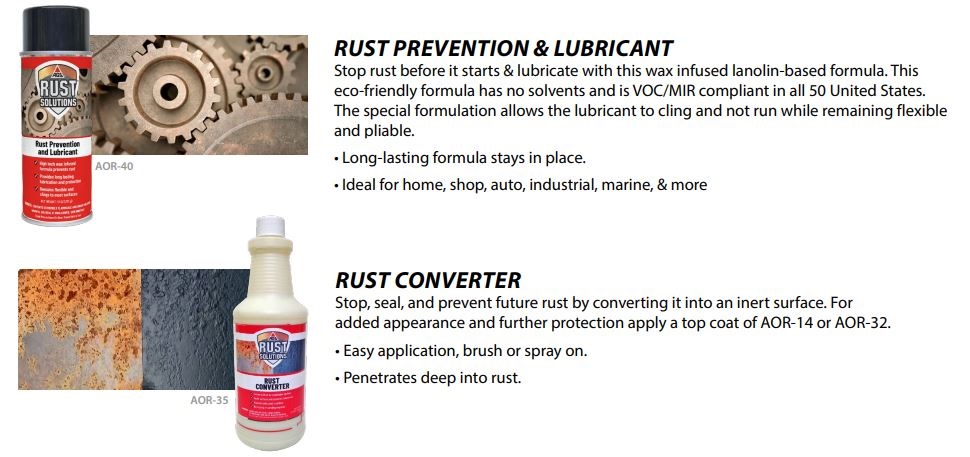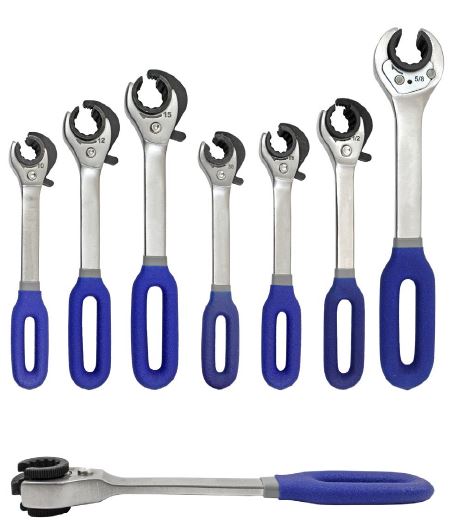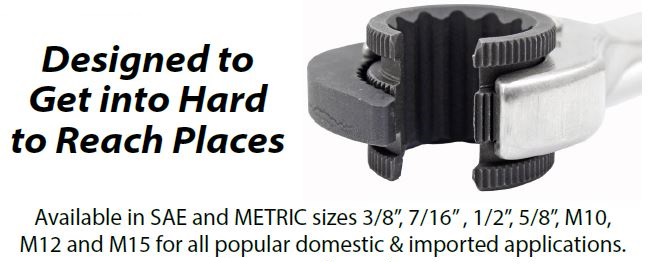 AGS's new time saving Ratcheting Line Wrenches, are a superior choice over traditional opened ended flare nut
wrenches. The ratcheting head is designed to get into hard to reach places at the right angle, making flare nut removal
and installation a snap. The patented open-ended ratcheting  assembly is made from chromium molybdenum alloy steel
giving it great strength and wear resistance. Its stainless steel body construction ensures long-life durability and the      no-slip comfortable handle give you a tight grip even when covered in brake fluid.
AGS RLW-KIT