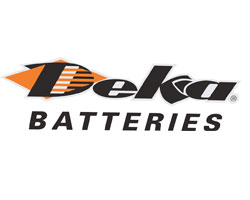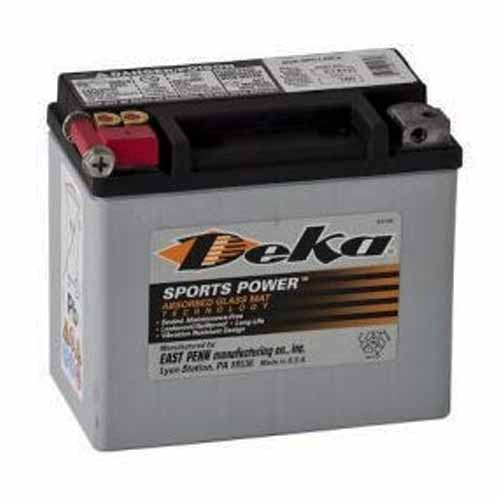 DEKA AUX14
Automotive Auxiliary Battery AGM
(Group 400) 12 Volt 200
The AUX14, by East Penn/Deka is a factory installed battery in many hybrid and start-stop foreign and domestic vehicles to act as an auxiliary power source to maintain power to vehicle electronics
AUX14 and AUX12 are often paired with DEKA 9AGM48, 9AGM49 in applications, including but not limited to, MB, BMW and 2017 Chrysler Pacifica and newer
Features
Premium AGM Technology
Superior glass mat electrolyte retention and protection against vibration maximizes long-term capacity.
Individual Cell Venting System
Optimized valve-regulated and internal moisture creation process extends battery performance at maximum efficiency.
Reinforced Poly Composite Case and Cover
Resists heat and damage while enhancing internal compression to extend life. 
Power-Perform – Full Frame Plates
Combine a highly efficient current network with high-energy storage to optimize power performance.