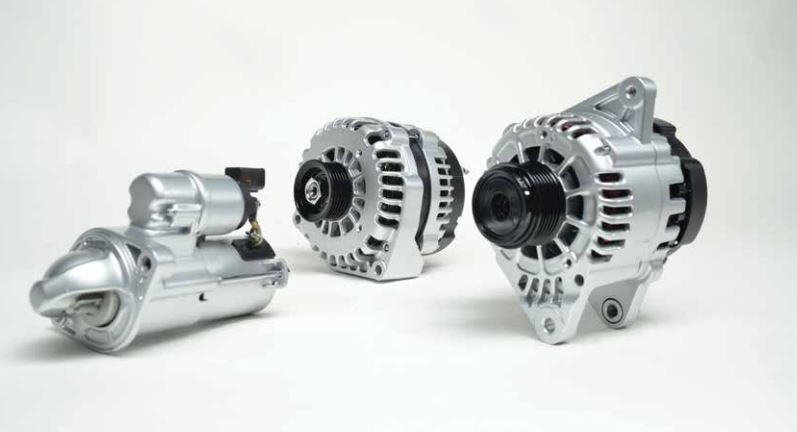 COMPETITIVE COMPARISON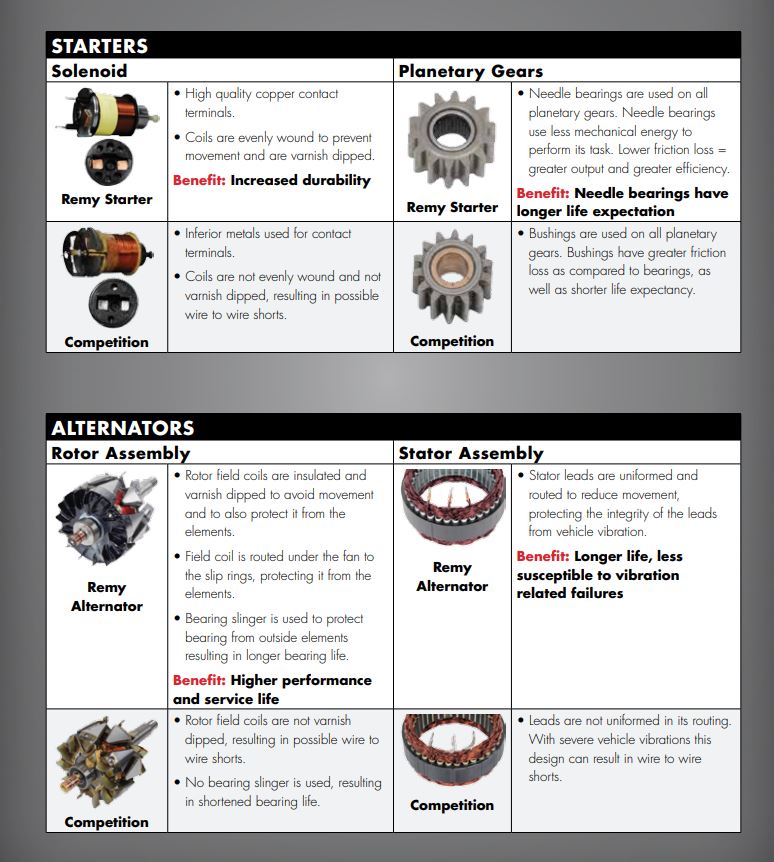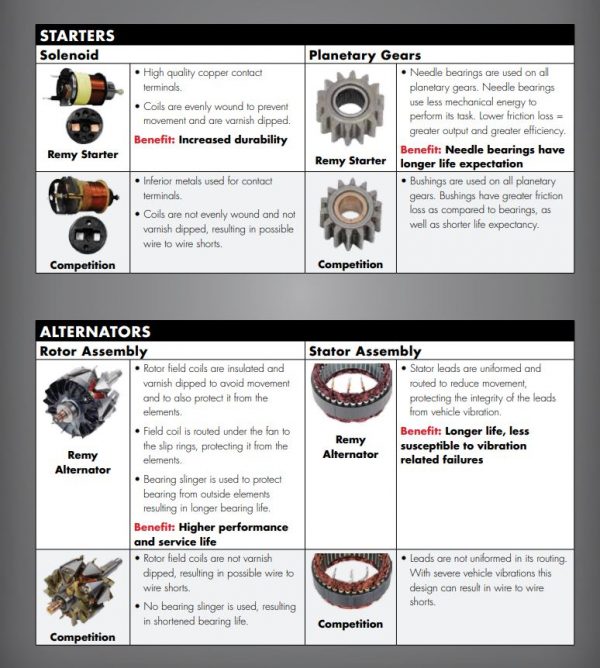 Our History
In 1896, the Remy brothers developed the Remy Magneto to power the first vehicles.
By 1912, the Remy Magneto and Dynamos evolved to a self-starting cranking system and the Remy brothers began developing plans for other products.
More than 100 years later, the legendary product originally created by Remy lives on in the aftermarket world of rotating electrical products.
And now as Remy Power Products, our tradition of innovation continues as we apply our expertise to all new and remanufactured starters and alternators for the automotive aftermarket.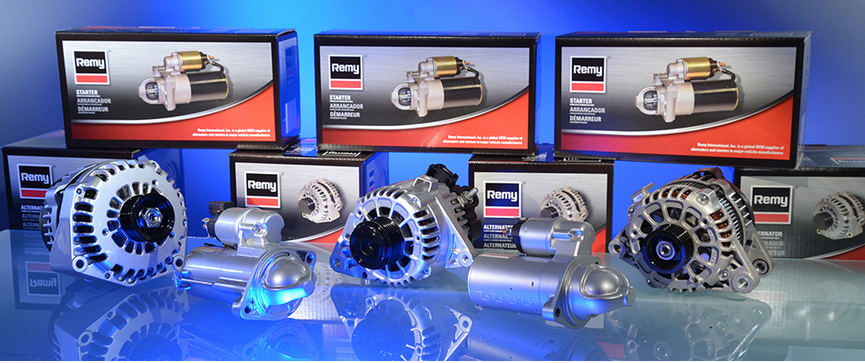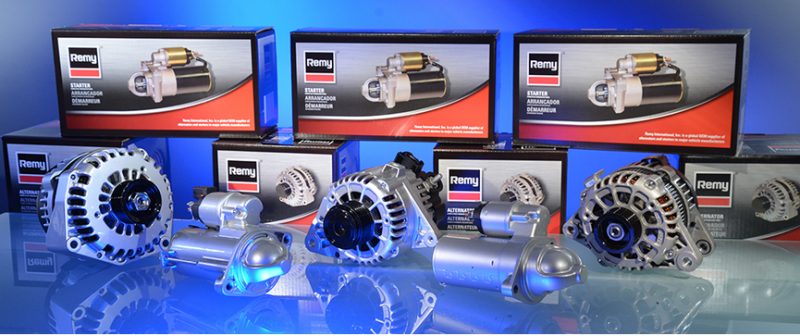 Remanufactured Starters and Alternators:
Innovative design improvements for increased performance and reduced warranty returns
 Superior components that are engineered for the extreme demands of today's vehicles
Environmentally efficient to save time, money and natural resources
Industry-leading testing that ensures every unit is verified with intensive computerized load and power testing
Remanufactured, not rebuilt, to provide a reliable product, ensuring full customer satisfaction
Engineering Powerhouse
Through the years, our engineering department has been granted patents for product improvements and test technology.  Our engineers work closely with customers to integrate our designs into their platforms.

Testing Procedures and Quality Assurance
Our testing procedures and quality assurance processes meet and exceed the requirements of the largest international engine and vehicle
manufacturers, with thousands of hours of validation and testing under extreme conditions.
This validation and testing is performed using proprietary test equipment designed
by Remy Power Products. It combines years of experience in creating and improving test
profiles to ensure the product performance and quality surpasses what is demanded in the new market