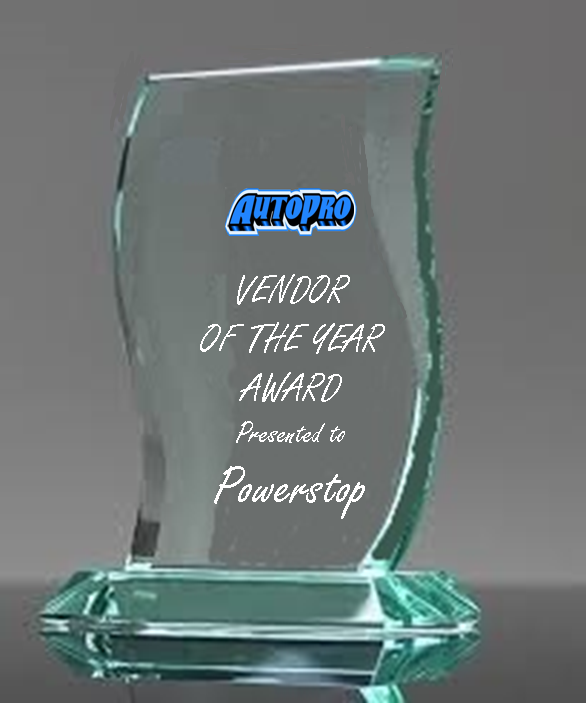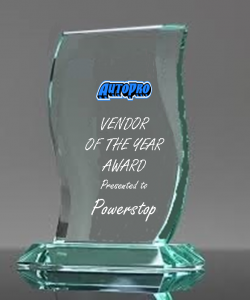 CONGRATULATIONS TO POWERSTOP!
AutoPro Would Like to Announce That Our 2018 Vendor of the Year Award, in Recognition of Excellence in Sales, Product Innovation, Performance and Service, Goes to Powerstop.
All of our innovative manufacturers painstakingly strive for perfection. This time Powerstop has come close; boasting a less than 1% defect rate.
If you haven't tried our Powertop Z17 Evolution or Powerstop Z36 Extreme Brake Pads, we suggest you do so. Find out what others have been enjoying already;
a

Noise Free, Dust Free, Ceramic Braking Solution.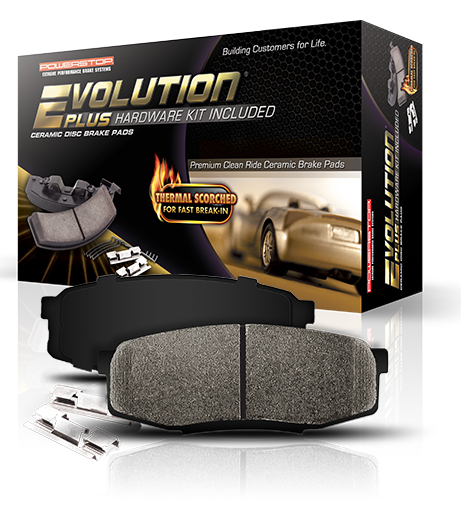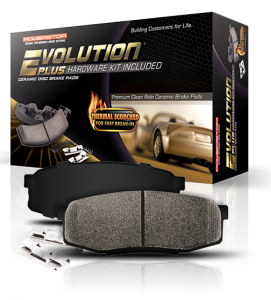 POWERSTOP Z17  brake pads are engineered for noise free braking with dual rubber backed shims that offer 6 times more noise reduction than plain steel shims. The pad surfaces are thermal scorched for fast break-in. Evolution pads feature a true ceramic formula that keeps wheels cleaner, and won't wear-out the rotors. Power Stop pads have 20% more stopping power than other leading brands. The premium ceramic compound is made using OE positive mold technology, that assures a uniform friction density throughout the pad and this helps control noise and premature wear. Evolution pads are manufactured under TS16949 standards to OEM specifications including chamfers and slots.