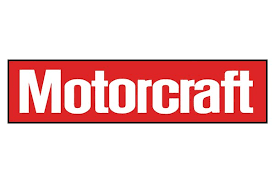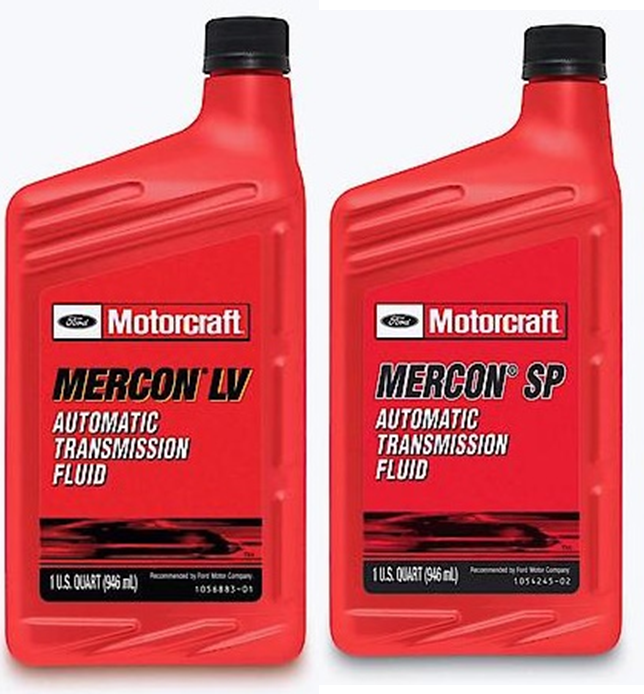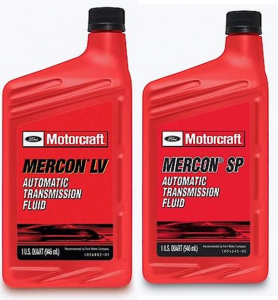 Motorcraft® MERCON® LV Automatic Transmission Fluid (ATF)
XT10QLVC
Premium-quality ATF for Ford and Lincoln transmissions
Provides excellent performance in electronically controlled automatic transmissions
Manufactured with high-viscosity index, premium-quality, hydroprocessed base oils and specially designed performance additives
Provides excellent shifting characteristics at high and low ambient temperatures, and guards against transmission shudder
Offers excellent thermal, oxidation and shear stability, as well as good low-temperature fluidity
Provides wear protection and inhibits the formation of gum, sludge, lacquer and foam
Helps prevent rust and corrosion
Dyed red for easy leak detection
Not for use in applications where MERCON® V, MERCON® SP, Continuously Variable Chain Type Transmission Fluid, Motorcraft® Premium Automatic Transmission Fluid, FNR5 Automatic Transmission Fluid or Type F Automatic Transmission Fluid is recommended
Not for use in transfer cases
Recommended by Ford Motor Company
Available in cases of 12 one-quart bottles
Motorcraft® MERCON® SP Automatic Transmission Fluid (ATF)
XT6QSP
Premium-quality ATF for Ford and Lincoln transmissions
Provides excellent performance in electronically controlled automatic transmissions
Manufactured with premium base oils and specially designed performance additives
Provides excellent shifting characteristics at high and low ambient temperatures
Offers excellent thermal and oxidation resistance
Provides wear protection and inhibits the formation of gum, sludge, lacquer and foam
Provides protection against rust and corrosion
Friction-modified for smooth transmission operation while guarding against transmission shudder
Specifically designed for improved durability and torque handling capacity in TorqShift® transmissions
Not for use in applications where MERCON® V, MERCON® LV, Continuously Variable Chain Type Transmission Fluid, Motorcraft® Premium Automatic Transmission Fluid, FNR5 Automatic Transmission Fluid or Type F Automatic Transmission Fluid is recommended
Recommended by Ford Motor Company
Available in cases of 12 one-quart bottles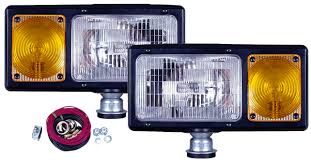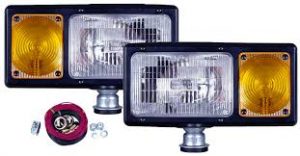 PETERSON LIGHTING
505K
Blade Lights

On Special For $99.00
Complete Plow Light Kit With
Wiring Harness
"Functions as head light and turn signal for snow removal vehicles.
Kits include two lights, wiring, switch, mounting hardware, and easy-to-follow instructions.
Features low-profile housing and halogen sealed beam. Mounts with 1/2" diameter, adjustable-ball stud. Easy-to-replace sealed halogen beam"
For more than a quarter century, Peterson has supplied safety lighting systems for all kinds of vehicles in all types of markets. Their lighting products not only meet DOT regulatory standards, but exceed them by 25%!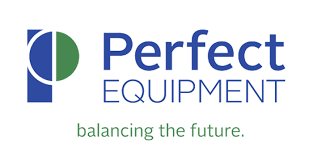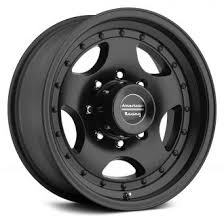 Black 1/4oz Stick On Weights FOR BLACK WHEELS pn  200576FEBLK