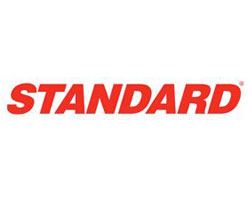 Our latest line expansion adds 94 new parts across 23 product categories. Let's take a look:
The highlight is an expansion to our aftermarket-leading line of Variable Valve Timing components. We've added three VVT Solenoids including a solenoid for Acura TSX and nine new VVT sprockets such as this sprocket for Nissan and Infiniti vehicles. In total, our VVT line now features more than 260 parts. To learn more, visit www.StandardVVT.com.
 Standard New Parts Spotlight Video
Other notables include a transmission control solenoid for popular Honda Civic and Fit applications, an accelerator pedal sensor for Honda Accord and Acura MDX, and an ignition push button switch for Ford Escape and Focus.
Plus, we've added 40 new ABS speed sensors, such as this sensor for Hyundai Elantra applications.