Although Brian Meyer has been working at AutoPro for the past few weeks, we would like to officially welcome him to our All Star Counter Staff. New to AutoPro but not new to the auto parts community.  Brian has been a fixture in the Orange County, NY auto parts scene for 30 years. We encourage all of you in our AutoPro Family to welcome Brian. Feel free to call him at 845 781 7990. More on Brian

NYVIP Message
You must return unused stickers to the DMV no later than March 1, 2017.
Rockland County Members
     Effective February 1, 2017 Rockland County is terminating their Petroleum Bulk Storage (PBS) program. You may be entitled to a partial refund of the registration fee paid to the Rockland County Department of Health foryour current PBS certificate. Please call Rockland County DOH at 845-364-2595 regarding refund inquiries.
     The DEC will be taking over this program as of February 1st, 2017. Every subject PBS facility in the county is required to submit a registration application with the appropriate registration fee to the DEC by March 3, 2017.
     If you need registration applications please call 914 698 5188. For more info you can visit www.dec.ny.gov/chemical/4767.html
    or email edward.moore@dec.ny.gov
RCC Automotive Technology Center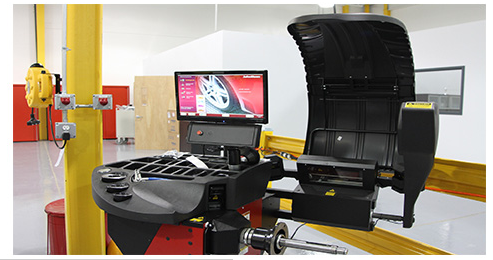 Info Sessions for Prospective Students
Additional Tours Available By Contacting
Students earn an AAS degree in Automotive Technology
– Several Snap-on certifications are included at no additional cost to the student
– Along with the degree, students may choose from three car manufacturer's programs:  Ford ASSET, Subaru, and FIAT/Chrysler
27,304 square feet of classrooms and Auto Lab with state-of-the-art equipment